Involving the community in decisions on big irrigation schemes may help simplify the resource consent process. Nigel Stirling reports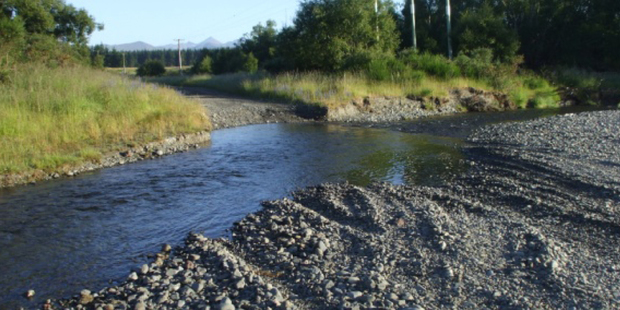 Irrigation bosses believe a bigger say in freshwater management decisions by community groups will greatly reduce the legal challenges that have stalled economically vital schemes in recent years.
Less certain is the upshot of this brave new world of hug-a-greenie collaborative plan-making for irrigation demand and for the financial viability of the schemes delivering the water.
In its discussion document Freshwater Reform 2013 and Beyond in March this year, the Government outlined a raft of changes to the Resource Management Act to shake up freshwater management by regional councils.
Critical to the changes is the consultation of community groups in the early stages of drafting of new water management plans.
Councils will not be obliged to involve these groups but for those that do there will be limited opportunity to have their plans appealed to the Environment Court.
Environment Minister Amy Adams says the changes being proposed are the most comprehensive in a generation.
"Limiting appeals is one of the key tools for fostering consensus and incentivising upfront engagement," she told the Valuing Nature conference in Wellington last month.
An early test of this new collaborative approach has been in the water battleground of Canterbury.
After the regional council was sacked by the Government in 2010 the commissioners replacing them forged on with the difficult task of reaching a consensus on water allocation.
Pivotal to this process have been zone committees. Comprising farmers, environmental groups, iwi, and council officials, the aim of the committees is to agree where water can be extracted and environmental bottom lines such as nutrient limits for individual catchments.
A contentious proposal including a 75m-high dam on the south branch of the Hurunui River meant the Hurunui-Waiau River catchment in North Canterbury was the first catchment to assemble a zone committee.
The $400m Hurunui Water Project was granted resource consent earlier this month.
But the scheme is not the same as the company first applied for in 2009. It now hopes to build four smaller dams to the south on the Waitohi River. Though it will irrigate more land - 60,000ha compared to the 42,000ha proposed in the original scheme - the irrigated water it will produce will be 50 per cent more expensive.
Project manager Amanda Loessen says resource consent hearings took just three weeks as most of the concerns from the community had already been dealt with.
"Without the zone committee process we would have had a long appeal process. It would've taken years.
"The problem with Waitohi is it is very expensive. Farmers are comparing a scheme they thought was $5000 a hectare [capital cost] with one that will now cost them $7500 a hectare."
The new Hurunui-Waiau catchment plan permits a 25 per cent increase in nitrate levels but caps consensus approach phosphate levels to guard against increased algal growth in local waterways. Farmers complain increasing one but not the other while increasing production from greater irrigation flows isn't realistic.
All farms must also have nutrient budgets by 2016, and their own environmental plans by 2017.
A partner at Christchurch law firm Duncan Cottrell, Ewan Chapman, says a more burdensome nutrient management regime along with rising construction costs and closer scrutiny of the risks to dams posed by earthquakes are the biggest challenges facing future water storage and irrigation schemes.
"If I was to adopt a pessimistic view I might conclude that you could get a scheme where you would say there is your water Mr Farmer but don't increase your nutrients by one iota. That gets rather hard to achieve."
The chief executive of Irrigation New Zealand, Andrew Curtis, supports the collaborative direction the Government is taking on the development of freshwater management plans insofar as it should help keep irrigators out of the courts, but he says that is not all there is to getting schemes up and running.
He says communities are getting environmental as well as economic benefits from irrigation.
The $36.5 million Tarras scheme in Central Otago is a prime example, he says.
It plans to irrigate 7000ha from water out of the Clutha River and would have the added benefit of boosting flows in the adjacent Lindis River which irrigates 2000ha but is under pressure because of an over-allocation of water rights. But it is farmers who are footing the bill.
"We seem to have this expectation that one generation is going to generate intergenerational infrastructure and then be expected to do all this wonderful on-farm stuff as well... who is going to pay for all of that?" Curtis asks. He says heaping more costs on to farmers threatens to kill off demand for irrigated water.
The fewer farmers prepared to pay for water also means the less likely schemes are to make a profit and the less likely private investors are to invest to make up looming funding gaps. Wellington-based investment bank Morrison & Co has already run the ruler over the proposed Ruataniwha Water Storage Scheme in central Hawkes Bay. Led by the investment arm of the regional council, the scheme fits the investment mandate for the bank's Public Infrastructure Partnership fund which is looking at public-private partnerships such as the Transmission Gully roading project near Wellington.
But the manager of the fund, Steven Proctor, says it won't be investing in Ruataniwha because of uncertainty over how many farmers will pay for its water. "That is quite a big risk because in order to use water on your farm you have to invest a million dollars to use the water efficiently. That can be a significant deterrent to younger farmers who have just hocked themselves up to buy the farm."
Proctor says other institutional investors share the same concerns. He says his fund might have invested if the Government agreed to step in to buy water in low demand years and ensured shareholders guaranteed returns.
The $260 million Ruataniwha scheme is unique among the big irrigation schemes currently coming down the line in New Zealand in that the regional council, with an $80m investment, is the cornerstone investor. Opponents say the scheme will struggle to attract enough users to be viable and is putting ratepayers' money at risk.
The chief executive of Hawkes Bay Regional Investments, Andrew Newman, is confident the demand will be there to get the scheme off the ground. But he admits it will take eight years before the scheme is operating at full capacity. Meanwhile, investors will have to accept lower returns.
Newman says though he doesn't expect a white elephant, the regional economic benefits along with boosted flows into the Tukituki River were important considerations in the council's backing for the storage and irrigation scheme. Even then it only narrowly avoided legal challenge by a local group before its application for resource consents was called in by ministers to be determined by the Environmental Protection Agency.
Newman says it still looks a hard road for schemes without ratepayer backing even with the Government's moves to straighten out the RMA.
"The complexity of these things is not to be underestimated.
"Any scheme that is getting up and running now is headed into a regulatory environment which is far more rigorous than prevailed even five years ago around nutrient limits. Tarras in Otago looks more typical of the fate likely for promoters going to councils looking for money for irrigation.
That scheme has stalled after Otago Regional Council earlier this year pulled the rug on a $3.5 million equity investment after strong objections from local ratepayers.
Step forward, Crown Irrigation Investments Ltd.
The Government set aside $80 million in this year's Budget for the company which has been up and running for little more than a month.
Cabinet papers describe Crown Irrigation as being a "reluctant" backer of schemes facing funding shortfalls but expected to be eventually fully viable at which time the company would exit its investment. The papers note the Crown-owned company "will be looking for a return but will accept lower rates of return than other investors".
Chairwoman Alison Paterson says the company will factor in more than the rate of return on taxpayers' money. Environmental and economic development will also be considered when deciding which schemes to back. "If you are looking at risk to taxpayers' money you have got to look at the other side to this which is opportunities to taxpayers which will result... if it is positive in the benefits it will deliver to the region and the nation that then is the judgment call," she says. Initial indications are that $3.1 billion worth of irrigation schemes around the country are in various states of preparedness.
Irrigation bosses spoken to by the Herald say the initial $80 million could be soaked up by one or two of the larger schemes. Just as well for them then that the Government has allocated them a further $320 million in future budgets. With investors still wary of irrigation, Crown Irrigation could be in for a busy first few years.


Tight schedule for Central Plains
The long-running saga that is the $400m Central Plains Water scheme has stepped up a gear with a new prospectus expected by the middle of next month.
Resource consents for the 60,000ha scheme drawing water from the Rakaia and Waimakariri Rivers were granted last year.
Chief executive Derek Crombie says it has been a long time coming after first applying for resource consents in 2001.
"The original consent took a ridiculous amount of time ... it took until 2006 before Environment Canterbury were willing to start the hearings.
"If the whole environmental hearings process had gone properly or to a sensible timeframe we would have finished stage one by now.''
The quakes, and hold-ups in getting government grants, had added further delays although these had been less damaging.
"A lot of the farmers are probably in a better position to invest today than they were three years ago.
"Dairy prices have consolidated and there are now two dairy factories in the district, so there is more demand for product."
Crombie says the new capital-raising will be for the $125 million first stage of the scheme, which will cover 20,000ha from Rakaia Gorge Bridge to the Hororata River.
He says farmer shareholders have so far contributed $20 million in equity and loans. Some of the equity raised will be used to refinance shareholder loans. Central Plains hopes to have the farmers' cheques by the end of September and a contractor signed by late November.
The tight schedule means it is unlikely to ask for funds from Crown Irrigation Investments which has only been in business since the start of July.
But Crombie says it is definitely interested in the government-owned company participating in fundraising for future construction stages.
"It really has a key role. It might only be 10 per cent of the scheme value but it is kind of like the second mortgage when you buy your house - if you haven't quite got enough you need that little bit more."


Flowing along
175m - high dam on the south branch of the Hurunui River was proposed. The ...
$400m Hurunui Water Project was granted resource consents earlier this month, but the scheme now involves ...
4 smaller dams to the south on the Waitohi River. They will irrigate more land, ...
60,000 hectares compared to the 42,000 hectares proposed in the original scheme, but the irrigated water it will produce will be ...
50% more expensive. Farmers had been expecting $5000 a hectare [capital cost] but the scheme will now cost them $7500 a hectare. The ...
$36.5m Tarras scheme in Central Otago plans to irrigate ...
7000 hectares from water out of the Clutha River and would boost flows in the adjacent Lindis River which irrigates 2000 hectares but is under pressure. But that scheme has stalled after Otago Regional Council earlier this year pulled the rug on a ...
$3.5m equity investment after strong objections from local ratepayers.
$260m Ruataniwha scheme is unique because the regional council with an ...
$80m investment is the cornerstone investor. And now the Government has formed Crown Irrigation Investments and set aside ...
$80m in this year's Budget for the company which has been up and running for little more than a month. A further ...
$320m has been allocated for the company in future budgets.