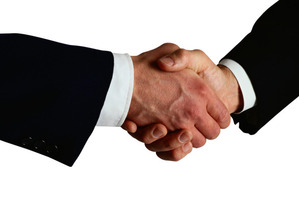 What systems does a small business need to cope with a demand surge?
Being set up from day one as if you were a big, replicable business, as espoused by Michael Gerber in The E-Myth, is a good way to start. For example, be really efficient in terms of technology, have contract or outsourcing resources to call on and a slick - or automatic - system for bringing on board new customers. While these basics are great, what's more helpful is foreseeing a sudden surge. Sales funnel reporting can get you into a future-focused state and show you the positive blip on the radar before the transactions actually start. Using this system, you can figure out what your company needs to do to cope with the new demand.
How can it harm a business to grow too fast?
A classic downfall of growing too fast is the cashflow issues it can bring - and we all know cash is king. Sadly, some small businesses actually fold in a high-growth phase as they run out of cash trying to meet the demand of new clients.
The moral is to have detailed and reliable cashflow forecasts. It is also imperative to make sure your growth is profitable growth; that it is adding to the bottom line. So avoid excessive discounting for the sake of fast growth or over-promising for a low price.
The other big concern with growing too fast is standards dropping. If an increase in demand pushes beyond what you can handle, your new customers won't have a good experience. Unfortunately, negative experience means negative word of mouth, so not only can you lose new customers, you also risk losing potential customers and your former loyal followers. And there goes your business.
Have you seen examples of businesses choking during a growth spurt?
If cash is tight and growing means having to pre-invest in making stock or taking on resources, a growth spurt can make for a challenging time for a small business. Beyond cash, the other situation I see from time to time is a business owner struggling because they haven't invested in quality staff. With most small businesses, the business is 95 per cent reliant on the business owner and they are incredibly active in far too many day-to-day things. Working 24/7 every day may have worked up to this point, but it won't work if your business suddenly expands and you can't delegate. To handle growth, you need competent and capable staff who should be competitively paid.
Have you seen a small business become a medium-sized business thanks to demand growth?
Yes, I see it often and have learnt a lot from clients who achieve this. The common thread is that each business owner would function at the "best practice" level. This means they had time beyond the day-to-day concerns to ensure their business was set up for growth and reporting systems to know in real-time whether the business was handling that growth as it occurred. Business owners who successfully make the transformation from small business to medium-sized business are often good at keeping their ear to the ground to ascertain if customers are enjoying, or not, their dealings with their company in its high-growth phase.
Zac de Silva is principal of Business Changing.
zac@businesschanging.com, www.businesschanging.com