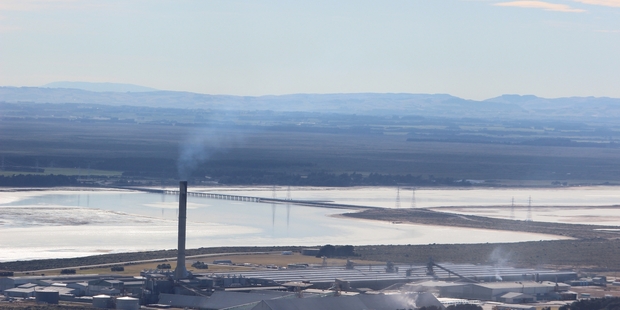 Shares in Auckland International Airport (AIA) have put on a strong burst over the past month and the market talk was that the company could be on the verge of selling its stake in North Queensland Airports.
But an AIA spokesman quickly quashed that speculation by telling Stock Takes: "I can categorically say no, a sale is not on the cards."
In its latest interim report, Auckland Airport said North Queensland Airports had a strong six months, reporting a net profit after tax of A$9.4 million, up 61.3 per cent on the prior period.
In 2010, AIA bought a strategic 24.55 per cent in North Queensland, which operates the Cairns and Mackay airports.
The A$132.8 million investment was AIA's first investment foray beyond New Zealand shores. AIA's annual results are due on August 21.
AIA shares closed down 0.5c yesterday at $3.07.
Wynyard sags
Some shares have done well on debut on the NZX but it's not all beer and skittles for market newcomers like Wynyard Group, whose shares closed up 3c yesterday at $1.13, compared to their $1.15 issue price.
The company, which develops software used by governments and companies to fight crime and corruption, raised $65 million through the initial public offer.
The faltering debut for Wynyard left slim pickings for any investor wanting to stag the issue, or take a quick profit, but as NZX chief executive Tim Bennett said at a presentation for Synlait's float, sharemarket investing is a long-term activity.
Synlait sizzles
The stags were also noticeably absent from the Synlait Milk float because the share price kept rising. By the close of business yesterday, shares in the milk powder company were at $2.78, up from their $2.20 issue price.
Fund managers said there had been plenty of positioning in Synlait - similar in some ways to how investors dealt with the Fonterra Shareholders Fund last year.
Z Energy next
Z Energy shareholders, Infratil and the New Zealand Superannuation Fund, have confirmed plans to list up to 50-60 per cent of the company on August 19 on the New Zealand and Australian stock exchanges with an indicative price range of between $3.25 and $3.75 a share.
The final price will be determined by a book build to be undertaken by the joint lead managers on August 15 and 16. The existing shareholders bought the business from Shell in April 2010.
During that time Z Energy says it has invested $94 million in storage facilities, new retail service stations, commercial fuel efficiency programmes and on research and development into alternative transport fuels.
Infratil chief executive Marko Bogoievski said Z Energy had strong cash flows, a good dividend outlook and had identified a range of potential future growth areas, including new retail service stations, customer offers and enhancements to Z's terminal infrastructure.
Z Energy will be New Zealand's first listed transport fuels company and is expected to be among the largest 20 New Zealand companies on the NZX main board. The listing will raise between $650 million and $900 million. Z Energy provides around a third of New Zealand's total fuel needs.
The company has already issued a guidance for the March 2014 year of earnings before interest, tax, depreciation and amortisation of $195 million-$215 million.
Then Meridian
Mighty River Power's share price continues to struggle, despite the stock being included in the NZX-50 index on Monday, but it looks like the Government will soldier on with No2 on the partial privatisation list.
Meridian executives are understood to be overseas doing presentations for potential investors but the marketing of Meridian - by far the biggest of the government's partial privatisations - is expected to start in earnest in September.
Mighty River's shares closed down 1c yesterday at $2.40, compared with its issue price of $2.50.
Tiwai chatter
Talk in the marketplace is that an agreement is imminent after power price talks between Meridian and the Rio Tinto-controlled NZ Aluminium Smelters, which operates the Tiwai Point aluminium smelter.
Once this issue is settled, it should clear the way for the Meridian initial public offer to proceed. For the moment, the Tiwai conundrum remains a sizeable impasse. A satisfactory solution would help clear the decks for Meridian.
The parties in the power talks say negotiations are continuing.
Scott Westbury, the acting chief executive of NZ Aluminium Smelters, said: "We believe a commercial agreement that is in the best interests of NZAS, Meridian, the New Zealand Government, and the people of Southland can be reached.
"We look forward to continuing productive negotiations with a view to achieving a positive outcome for all parties," he said.
Refining improves
Meanwhile, shares in NZ Refining, which is 17.4 per cent owned by Z Energy, have firmed on the back of a weaker NZ/US dollar rate and better refining margins.
The kiwi dollar has rebounded a little but it is still well down from April's peak of US86.75c. A weaker Kiwi/US rate is good news for NZ Refining, which has a high exposure to the NZ/US dollar exchange rate.
Shares in NZ Refining have been gaining since June, when it traded at $2. They closed unchanged yesterday at $2.44.
In its report for May and June, NZ Refining said the average gross refinery margin for the two month period was US$6.63 per barrel, up from a margin of US$5.04 on average for the March-April period.
IPO pipeline
The disappointing debut of Mighty River Power notwithstanding, it's all happening on the IPO front. NZX's Bennett says there is clearly an appetite for new stock, particularly for those shares with connections to the dairy sector.
He said there remained a healthy "pipeline" of issues set to go over the next few months.
Diligent's Lipt
AKReaders of last week's Stock Takes could be forgiven for thinking Diligent's chairman David Liptak had sold down his stake in Diligent. To clarify, Liptak's stake, which comprises under 5 per cent of the ordinary shares and 25.95 million preference shares, equates to a combined holding of 22.3 per cent, which is unchanged.
Aussie small caps
Credit Suisse and its strategic partner First NZ Capital are putting a new business together which is aimed at providing institutional and corporate investors with exposure to the small-cap sector in Australia.
The Sydney and Melbourne-based business will also provide investment banking services to those small cap companies for initial public offers and the like.