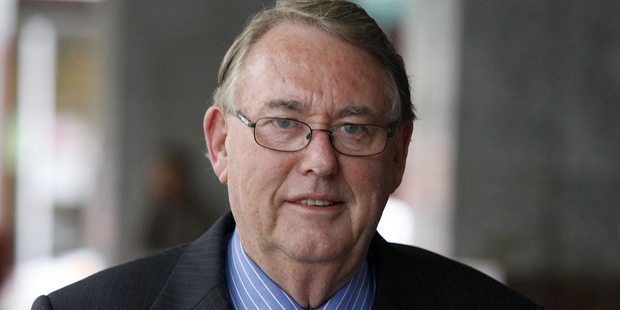 A former Five Star manager described Neill Williams as a "puppeteer" at the failed finance group but was accused by the bankrupt's lawyer of trying to "curry favour" with the Serious Fraud Office yesterday.
Five Star Consumer Finance (FSCF) general manager Wayne Wade appeared as a witness in the High Court at Auckland, where the already jailed Williams is on trial for separate theft and dishonesty charges.
Williams was not a listed director of Five Star, but Wade said the bankrupt nonetheless described himself as its "founder" or "architect".
The Serious Fraud Office, which is bringing this case against Williams, alleges he was heavily involved in the management at Five Star but was kept out of the public's eye because he was a bankrupt and associated with two other failed finance firms.
The SFO also alleges that FSCF investor funds were misappropriated for the benefit of related parties.
Wade said yesterday that Williams had "doorstopped" him in 2004, wanting $1 million from FSCF to purchase a North Shore property that the group was moving into. "In fact, he wasn't asking, he was telling," Wade said.
Another related-party loan went to an entity called Happy Days - which Wade described as a buffet-style restaurant in South Auckland which Williams and two Five Star directors were involved with.
Wade said yesterday that Williams also called himself the "eminence gris" - which was a "classical reference to a cardinal who stands in the shadows pulling the strings".
While Williams liked to call himself and two other Five Star directors "the Three Musketeers", Wade said the elderly accountant was more like a "puppeteer".
But during Wade's cross examination, defence lawyer Sam Wimsett suggested the witness was "exaggerating or even inventing a narrative".
"That's not true," Wade replied.
"In order to protect yourself, particularly in relation to your involvement with [Five Star's business in] Australia," Wimsett said.
"I have no problem with my involvement in Australia," the witness said.
Wimsett then produced a report from 2007 which showed Five Star's Australian division had reported a loss of $19 million.
Wade said he had left the group by then.
The proceedings continue today.