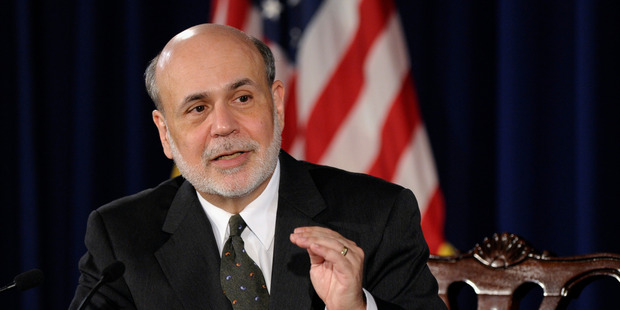 So the kiwi dollar is finally starting to fall and we have just seen the biggest weekly NZDUSD decline of 2013. In fact we need to look back to 2011 to find a bigger sell off.
Why is it falling? Is it entirely based on the US Federal Reserve announcement that they will start easing their quantitative easing? Is the economic outlook in New Zealand suddenly looking weaker within the space of a week? Or is it that the economic outlook in the USA is suddenly looking that much brighter?
Did a lower than expected NZ GDP figure do the damage? Is the New Zealand dollar weak at all? If it is weak then how low will it go? Or is it actually just that the USD is particularly strong? If USD is strong then how high will it go? What does a strong USD mean for the NZ D? If the NZD is down against the USD, why is it up against AUD? What effect will a weak AUD have overall for the NZD? Will AUD continue to weaken or will it bounce back? How are falling commodity prices going to affect the AUD and NZD?
These are the kind of questions that get asked by economists, analysts and those who trade the markets in a style considered to be fundamental analysis. If the questions above sound complicated and like too much information to take in then join the club! It certainly is too much for my liking.
Fundamental analysis is very important and in the longer term, it can provide many of the answers as to why prices move. In the short term though, like looking at why the Kiwi has already fallen this week, it does not help us traders to make a profit in the markets. The latest news in hindsight might well be interesting; it's just not very helpful.
I know someone will come and tell me now all the reasons why the Kiwi is down this week - QE, Bernanke, etc, etc the thing is that I am a technical analyst and I really don't care too much about that stuff. I could have already read it elsewhere if I so wished and I do keep an eye on this news, I just don't trade off it.
Fundamentals in the short term tell us why something has happened, once it has already happened. In the long term, over years as a minimum, they can certainly help us to predict some of the major direction for the markets. In the short term though, for anyone looking to trade the markets and make a profit in the coming days, weeks and months, the fundamentals are of no help at all in my opinion.
Personally I base the large majority of my trading decisions on technical analysis.
Technical analysis is the study of price charts. It does not try to explain yesterday's news or why NZDUSD has fallen since technical analysts quite simply don't care. All we care about is that it has fallen. The chart shows us that is 'has' fallen, not 'why' it has fallen. Do we really need to know why the price fell yesterday? Will it help us today? No.
We use some simple technical tools to assess things such as:
1. Is it likely to keep falling?
2. How far is it likely to fall?
3. Assuming the answer to 1 is yes and the answer to 2 is that we have identified a target level, the next question becomes - Is there an opportunity for us to trade and make a profit between where price is trading now and our price target?
It is important to be clear here that technical analysis does not deal in certainties. We are not accountants balancing books, pilots landing planes or builders building houses all of those professions deal largely in certainties and that is expected of such professionals. We traders quite simply never have a certain outcome.
What we do have though, if we are indeed good traders, is probability stacked in our favour. We might be wrong 4 times out of 10 but if we can be right 6 times out of 10 with any degree of consistency, boy can we do well! If we risk a dollar to make a dollar and 4 trades out of 10 lose $1 but 6 trades make $1 then we are making a profit.
I won't claim that to be as simple as the theory can sound but it's also not as difficult as some people will lead you to believe. If you manage risk first and foremost, have a solid strategy, give yourself time to get competent at executing that strategy and absolutely never , ever forget that risk management is the biggest key to success and longevity as a trader then you give yourself a decent chance.
There are pros and cons of technical analysis but the biggest attraction for me is that it helps me to identify, with a reasonable degree of probability, what is the most likely price movement to happen next. That's the only way that a trader can make money. Certainly not by trying to figure out why the market events of yesterday actually happened! Technical analysis also tells me where and when I am wrong so I know exactly where and when to cut my losses.
My predictions for NZDUSD in the short term? The Kiwi has resistance overhead at 80c and a lot of support below at 75c. It is now officially in a downtrend and likely to continue. In plain English this means that I am bearish NZDUSD in the short term and expect it to decline further. Any rallies to 80c give me potential shorting (selling) opportunities and I will look for this among other trading opportunities to the downside with a window of opportunity down to 75c where I would expect prices to at least stall, if not begin to rise.
I am wrong in the short term if the kiwi rallies back above 80c and my long term view comes back into play. Long term the US Dollar is still in decline and the NZ Dollar is still in an uptrend. Until I see that change I expect those same trends to continue and predict that we will see NZDUSD at 90c in the next year or two.
If you want to see technical analysis in action then join our newsletter from the link to our website below and you can make your own mind up whether it works or not. I won't tell you what caused last week's market moves, I will tell you what is most likely to happen in the week ahead.

Nick McDonald heads up www.tradewithprecision.com a global company teaching everyday people how to become a trader in the world's financial markets.