Industry leaders say the reality doesn't always meet expectations as Auckland market heats up.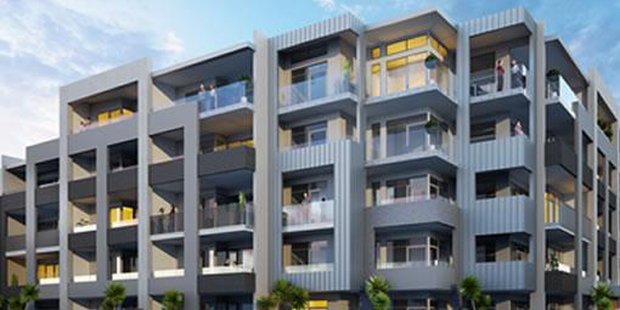 More than 1600 new apartment units are planned throughout suburban Auckland after a half-decade lull.
From Manukau to New Lynn, Takapuna to Herne Bay, Flat Bush to Orewa, a boom has taken hold and once again people are putting down deposits as low as $1000 on units.
Suburbia is sprouting compact living, well before Auckland mayor Len Brown's controversial intensification strategy is rolled out.
New projects in the works include Urba, in Freemans Bay, where 143 units are to be built, starting at $385,000. In Vinegar Lane, Ponsonby, 120 residences could be built on the site of the failed Soho Square development. And on Devonport's King Edward Parade, 10 units are planned for the old Masonic Tavern.
Alan McMahon, Colliers International's national consulting and research director, said the suburban apartment resurgence was a logical step in Auckland's development.
But he has some doubts about how many high-rise units will be built because of low levels of amenities and high prices.
"Experience shows that consumers who choose apartments over stand-alone houses expect high levels of convenience and amenity to compensate for the smaller dwelling with reduced privacy. Typically this level of amenity is only found in the CBD or mature urban nodes. Buyers are looking for good retail, healthcare and entertainment amenity, as well as good public transport.
"We are seeing this sort of trade-off in other dwelling typologies already, say terraced houses with a small courtyard on a small section. They are selling well as they are cheaper to build - and can therefore be sold more cheaply - than high-rise apartments," he said.
He also questioned selling prices.
"Only in these same areas - CBD or mature urban nodes - are buyers prepared to pay a price that stacks up for developers," he said.
"High-rise dwellings are more expensive to build so higher prices are need on a square-metre basis to allow developers to make a profit. Again this restricts feasible developments to more expensive residential areas. Until prices increase or construction or other costs reduce, suburban apartments won't be seen in great numbers."
Colliers' analysis on house and apartment prices, median incomes, rents and mortgage payments across Auckland points to rising difficulties for first-time buyers if house prices continue to rise at a faster pace than incomes.
"Low-rise apartments, say up to three levels, may be part of the answer, using lightweight construction and with no lifts to keep prices down," Mr McMahon said.
Zoltan Moricz, CBRE research and consulting's senior director, said the suburban apartment boom was being driven by house price rises and a generally low level of listings for existing homes.
"Those factors have helped with development feasibility and take-up in attractive areas although apartment development remains a significantly greater challenge than stand-alone in many parts of Auckland," he said, looking at the feasibility of projects from developers' viewpoints.
John Gray, Home Owners & Buyers Association president, is warning people about the risks of apartments following concern expressed this month about deposits as low as $1000 being asked for some places.
Mr Gray is concerned about the way multi-unit residences are run and what he says is the weak legislation behind the sector.
Asked to name an apartment building he would recommend where management and governance is good, leaks are non-existent, the body corporate is well run and financial arrangements are in place for ongoing maintenance, Mr Gray said "none".
The association holds concerns for people who have bought into apartments which fall under the Unit Titles Act.
Mr Gray said poor governance, inadequate maintenance plans and new unit owners forced to pay for deferred maintenance liabilities were just some of the issues.
"We certainly don't recommend that anyone buy into existing complexes for a variety of reasons - most of them present too high a risk," he said, blaming the act which governs about 18,000 properties on unit titles.
Many Singaporeans buying here, thinking multi-unit blocks are well run, are in for a big shock, he warns.
"They think there are strict controls, the buildings are well run and squeaky clean as in their country and that the building standards are met. They're completely blind-sided," Mr Gray said.
The law needed strengthening if Auckland were to adopt intensification measures, Mr Gray said.
Housing Minister Nick Smith dismissed these fears, saying buyers with concerns could visit a website or call a hotline to discuss issues. The Department of Building and Housing has extensive information on body corporate law and operations and gives an introduction to the act.
Compact living
18,000+ unit title developments in NZ
12,650 of these are residential developments
90,000 They have more than 90,000 units
2010 Governed by Unit Titles Act 2010
Source: Department of Building and Housing