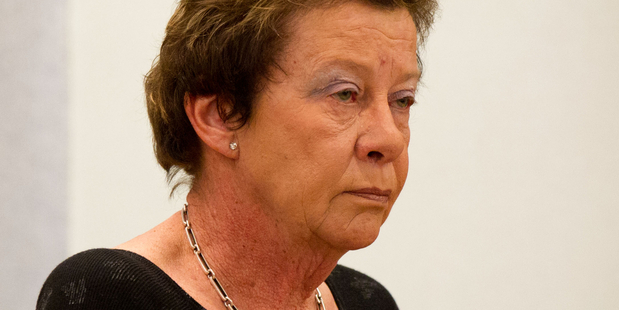 Former Dominion Finance directors Robert Barry Whale and Ann Butler were both sentenced to terms of home detention in the High Court in Auckland today after earlier pleading guilty to charges of misleading investors.
Justice Robert Dobson sentenced Whale to 12 months home detention, 250 hours of community service and was ordered to pay $75,000 in reparations.
Butler received a nine month home detention sentence and was ordered to pay $300,000 in reparations and to do 80 hours of community service.
Whale was convicted on seven charges under the Securities Act charges brought by the Financial Markets Authority. Butler had also pleaded guilty to charges under the Act.
The charges related to untrue statements in the Dominion Finance Group and North South Finance offer documents and advertisements. These included prospectuses, investment statements and a misleading newsletter to investors.
In sentencing the pair, Dobson said the case against Whale was a strong one. He said Whale's offer of $75,000 in reparations was "underwhelming" and likely to be seen as "derisory" by investors in the failed finance companies. But Dobson said 12 months of home detention was "enough to deter others".
He told the court that after offer documents for the finance companies had been withdrawn, Whale's reply to an auditor's inquiry that there were no related-party transactions was "flat-out wrong".
In sentencing Butler to her Remuera address, Dobson noted that she had ceased day-to-day contact with the companies in 2005 and that she was not a "leading light" on the board.
He said neither Whale nor Butler were "initiators " of the false information but that their omissions were "at the point of gross negligence". Dobson also noted that Whale was the only lawyer on the board.
Dobson said Butler's offer of $300,000 in reparations would require borrowing to fund. He allowed Butler to visit her mother, who lives in a retirement home, three times a week, during her detention.
Whale's lawyer, Paul Davison QC, said his client was "sincerely remorseful" and had suffered "profound consequences" from the companies' failure.
Dominion Finance Group and North South Finance were sister companies and operating subsidiaries of the NZX-listed Dominion Finance Holdings.
North South went into receivership in July 2010 owing $31 million to 3900 debenture holders, who are expected to get back between 65c and 70c in the dollar.
Dominion Finance Group went into receivership in September 2008 owing almost 6000 investors a total of $176.9 million.
In a statement. the Financial Markets Authority said the untrue statements in the offer documents were likely to mislead investors into thinking an investment with the companies would be safer than it was.
"Directors have an obligation to act in the best interests of investors, and that includes providing timely and accurate information," said FMA Head of Enforcement Belinda Moffat.
- APNZ