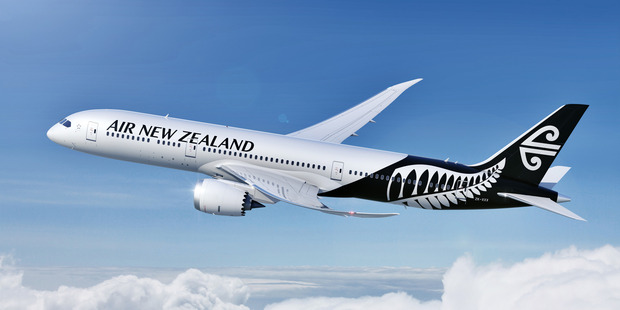 Air New Zealand is putting the silver fern on its aircraft on an all black or black and white colour scheme.
The airline has unveiled the new look this afternoon which will be painted on to its 103 aircraft starting later this year and take 18 months to roll out across the fleet. The koru stays where it is on the tail but airline's historic teal colour will disappear.
Chief executive Christopher Luxon said the livery design involved extensive consumer testing including focus groups both in New Zealand and overseas.
Air New Zealand has an agreement to use the Government-owned New Zealand Way Fern Mark which was approved by 78 per cent of those surveyed.
"The new-look livery is distinctive and iconic and we believe will inspire a sense of pride in New Zealanders," said Luxon.
The majority of the airline's fleet will eventually feature the white version of the new livery and a limited number will feature the distinctive black version of the new design, including the first Boeing 787-9 Dreamliner, due for delivery next year.