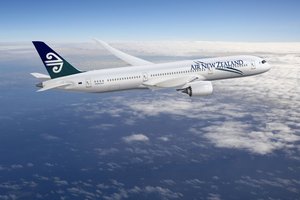 The Government has said it is not ruling out the sale of up to 23 per cent of Air New Zealand before the end of the year, but has the increasingly tricky job of selling off nearly half of two power companies to deal with as well.
A sale of Air New Zealand shares, reducing the Government stake from 74 per cent to 51 per cent, would yield about $370 million at the present share price - $80 million less than the airline has paid in dividends during the past 10 years.
While airlines are among the riskiest of businesses, there is an appetite in the investment community for a greater slice of Air NZ.
Under new chief executive Christopher Luxon, the company shows all the signs of being primed for sale; it has announced ambitious profit targets as costs are cut and is putting a much stronger emphasis on sales.
Luxon says any selldown is up to the Government, and the airline has not been involved in any discussions on the topic.
However the mixed ownership model had worked well in New Zealand, with the airline free of nepotism and influence that has been a feature of state ownership elsewhere.
"I'm a fan of the mixed ownership model and having the Government as a cornerstone shareholder is a good thing," he said.
"But equally, as I go around the different investment communities there are people who want to participate in the return and the risk that goes with airline ownership. Certainly a selldown allows them to do that."