In a trade-off for fare reductions, carriers are making billions charging passengers extra for luggage and food.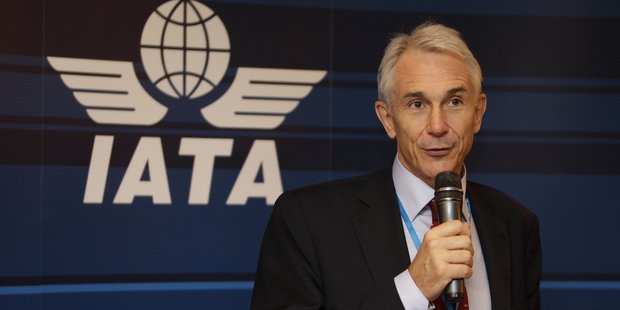 Airlines make US$36 billion ($44.6 billion) by charging for services that used to be included in ticket prices and this is forecast to grow "significantly" over the next year.
The International Air Transport Association meeting was told "ancillary revenue" such as charges for bags and food had grown from 0.5 per cent of income in 2007 to around 5 per cent now.
Iata chief executive Tony Tyler said it was a trade-off for fare reductions.
"Airlines are coming up with new products and new services and they're charging for those but they're also unbundling their products. Airfares are coming down and people are being asked to pay for things they value."
The association represents about 240 airlines or 84 per cent of total air traffic, and is holding its annual meeting in Cape Town as profitability for airlines improves.
In its financial forecast for 2013 Iata said airlines were likely to generate net income of US$12.7 billion in 2013 which compares with a forecast of US$10.6 billion issued on March 20, and is a 67 per cent gain on last year's profit of US$7.6 billion.
Industry revenue was forecast at US$711 billion for this year, with a 1.8 per cent net profit margin.
Tyler said that although profitability remained thin, there had been a solid performance improvement story over the past seven to eight years.
Planes were now fuller with load factors increasing to a record high of 80.3 per cent.
But an average airline would earn about US$4 a passenger "less than the cost of a sandwich in most places".
Airlines are, however, set to carry more than three billion people for the first time this year, and for the second year running have not added more capacity in advance of demand.
"In spite of high numbers of aircraft deliveries, all regions are expected to see demand grow faster than capacity," Tyler said.
Oil prices are expected to be US$108 a barrel this year, down slightly on an earlier forecast but nearly twice as high as it was in 2006.
"Generating even these small profits under current conditions is a major achievement. And we continue through the greatest period of economic stress since the 1930s."
He said airlines had attacked costs by improved efficiencies. Industry programmes such as e-ticketing were an example of savings which had kept cost increases to 23 per cent since 2006.
"Intense competition means fares have been unable fully to recoup losses. The day-to-day challenges of keeping revenues ahead of costs remain monumental."
There was a core of airlines driving profits and the best performing region over the next year is forecast to be the Asia Pacific.
While airlines in all regions should post a profit this year, Asia-Pacific led with projected earnings of US$4.6 billion and North America with US$4.4 billion. European airlines should make profits of US$1.6 billion despite weak economic conditions and Middle Eastern carriers should earn US$1.5 billion and those from Latin America US$600 million.
African airlines are the weakest performers with load factors below 70 per cent and operating margins of less than 1 per cent likely to return profits of just US$100 million.
Tyler said safety remained the association's top priority. Among all aircraft types used for scheduled passenger services there were 75 accidents and 414 deaths last year.
"These remind us of our great responsibility to those who trust us with their lives."
Rights for passengers
Airlines have hit out at what they say are haphazard attempts by different governments to protect passengers' rights.
The International Air Transport Association has unanimously endorsed a set of core principles for governments to consider when adopting consumer protection regulation.
Iata said the resolution addresses a proliferation of unco-ordinated and extra-territorial passenger rights legislation and regulation that was causing confusion among passengers.
Some 50 countries have passenger rights requirements affecting air transport and several more are considering imposing them.
The association's chief executive, Tony Tyler, said airlines were aligned with governments in wanting to get their passengers to their destinations on time.
The association would push governments for regulations that allowed airlines to differentiate themselves through their customer service offerings and made passenger rights clear.
• Bradley travelled to Cape Town courtesy of South African Airways and Air New Zealand.