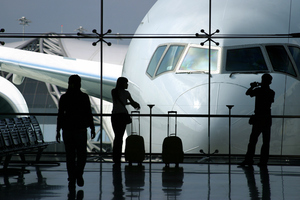 Travellers are likely to be hit with an increase in air fares following a hike in air traffic control levies, a group representing major airlines says.
State-owned enterprise Airways New Zealand, which operates air traffic control at airports are increasing fees by an extra $70 million over the next three years, Radio New Zealand reported.
Airline lobby group, Board of Airline Representatives, said that was too much for its members to absorb and airlines would have to pass the costs on to its customers.
Executive director John Beckett told RNZ airlines had very thin margins.
He said the increase could also result in a drop in tourism and airlines reducing services or even leaving the market.
Airways New Zealand said the extra charges would pay for new technology that would save airlines about the same in fuel and carbon emission costs.
- APNZ