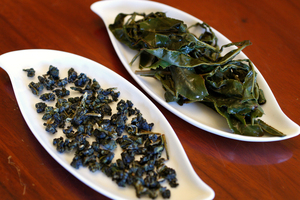 When Tzu Chen first saw camellia trees flourishing in the Waikato, it seeded what could have been viewed as an impossible dream.
Chen, an avid tea lover, was struck by the similarities between the camellia and tea plants.
It got him thinking that tea could be grown in New Zealand, but with no prior knowledge of the industry he did not realise what a hard job that would be.
He thought it would be "easy to bring tea over and start growing and processing".
He and his son Vincent Chen, who is the founder of Waikato-based Zealong Tea, New Zealand's only tea producing company, went to Taiwan. They imported 1500 tea seedlings, but after quarantine for 10 months they were left with 130.
It was a hard road, with the first few years of propagation "basically 90 per cent fail", said Zealong deputy general manager Gigi Crawford.
But with the help of a propagation specialist from Taiwan and plant scientist Jim Douglas, that failure rate became a "90 per cent success rate", Crawford said.
Zealong, which produces oolong tea, has established a tea house and estate at Gordonton, near Hamilton.
Mike Darling, from food certification company Oritain Global has been in discussion with Zealong about providing origin certification for its tea.
"It is a very nice fit for us. Zealong produce a valuable niche product that is unique to New Zealand, it is susceptible to fraud in the international market place due to its high value and quality," Darling said.
"We anticipate we will be providing the background geochemical fingerprint that will give consumers in the international market place confidence in this exciting New Zealand product."
Zealong said it was starting to do some networking overseas including in Germany, France, Taiwan, China and Hong Kong.