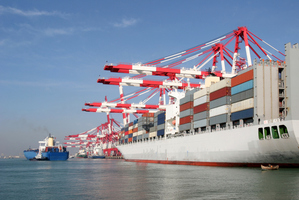 A name change for a government ministry has resulted on New Zealand meat being blocked at Chinese ports, Labour has claimed.
Labour primary industries spokesman Damien O'Connor said hundreds of tonnes of meat was sitting on a wharf in China waiting for the right name to be put on documents to satisfy Chinese customs officials.
"The Government's enthusiasm and determination to restructure major government agencies has led to this confusion, and the simple requirement for correct customs certification has obviously been overlooked by officials in the new Ministry of Primary Industries,'' Mr O'Connor said.
The former Ministry of Agriculture and Forestry has been merged into the new Ministry of Primary Industries, along with the Ministry of Fisheries and the Food Safety Authority.
Mr O'Connor said National had sat on the issue for almost a month when it should have moved swiftly to reassure the meat industry and satisfy the Chinese Customs Service.
"John Key and his Government are more focused on the interests of money traders rather than the needs of meat traders who, along with farmers, drive our export economy,'' Mr O'Connor said.
- APNZ