Tech companies head those planning to list on NZX now Mighty River Power sorted.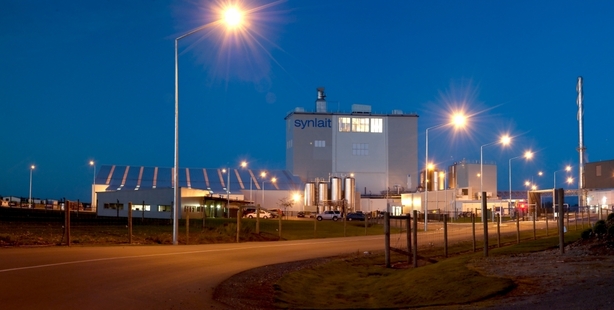 Three companies have revealed plans to list on the stock exchange since Friday's float of Mighty River Power and more are expected to come forward.
Dairy producer Synlait Milk yesterday was the latest to confirm it is considering an initial public offer in what would be its second tilt at the sharemarket. Technology companies Wynyard Group and Serko confirmed possible listings on Monday.
Rickey Ward, head of equities at Tyndall Investment Management, said the floodgate for IPOs had been opened with the successful listing of Fonterra's Shareholders' Fund in November.
Since then technology minnow Snakk Media has listed on the NZAX, Veritas Investments has completed a back-door listing of the Mad Butcher and SLI Systems last week confirmed plans to list at the end of the month.
Ward said Friday's float of Mighty River Power had been the "elephant in the room" and potential IPO companies would have been waiting for that to go ahead to ensure they did not need to compete with it for investors' cash.
Paul Harrison at BT Funds Management, which is owned by Westpac bank, said there was a narrow focus in the type of firms coming to market with technology companies top of the list.
"A lot of it is because of the extreme valuations that Xero is trading at. The other sector which is coming through is dairy."
Accountancy software company Xero's value has shot up this year with its market capitalisation yesterday closing at $1.57 billion, despite the fact that it has yet to make a profit.
Ward said technology business owners were using the buoyant conditions to get the most out of selling their companies.
Synlait attempted to raise $150 million in a sharemarket float in 2010 but ended up selling a majority stake to Chinese food company Bright Dairy after its plans received a lukewarm response from potential investors amid what were still nervous times for capital markets in the wake of the global financial crisis.
Harrison said he had had concerns about Synlait's financial structure and pricing the first time it tried to come to market.
"Hopefully what we see [this time] will be different to that."
Brook Asset Management fund manager Andrew South said the timing of the float announcements was coincidental to Mighty River Power and they were being driven by positive market conditions.
Ward said there was a raft of term deposits due to mature this year and savers would be looking for somewhere to invest their money for a good return.
Harrison said if the market held up and demand remained strong, he expected more IPOs this year.
But he warned that one thing that could dampen new investor appetite would be Mighty River Power falling below its listing price.
Mighty River shares were issued at $2.50 and traded as high as $2.73 on debut but yesterday closed at $2.51 - just 1c up on the issue price.

Proposed IPOs
Synlait
• A dairy processing company based in Canterbury
• 51 per cent owned by China's Bright Dairy & Food Co
• Board includes former Finance Minister Ruth Richardson
Wynyard Group
• Makes intelligence gathering software
• Owned by Jade Corp, split off as a separate business in January
• MD Craig Richardson previously CFO at Coca-Cola Amatil's Pacific operation
Serko
• Makes software for cloud-based corporate travel booking engine
• Owned by Darrin Grafton and Bob Shaw and private equity partners
• Float of 25 per cent planned for September to raise up to $20 million