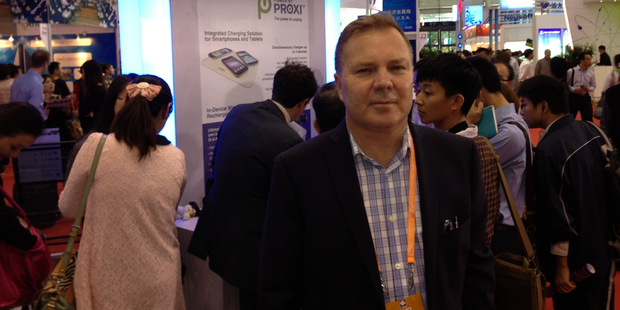 New Zealand technology start-up PowerbyProxi has joined a global consortium that is working to establish a worldwide standard for wireless charging of electronic devices.
The company, which was spun out of the University of Auckland five years ago, has developed a wireless charging system for devices such as remote controls, cameras, smartphones and video game controllers.
PowerbyProxi said it would contribute to the New Jersey-based Wireless Charging Consortium through providing charging applications for devices including smartphones, tablet computers, PC ultrabooks and high power kitchen appliances.
The consortium - whose members include Samsung, Sony, Huawei and Motorola Mobility - has set a global standard, named Qi, that aims to deliver wireless power wherever it is required by consumers, from homes and offices to public spaces and cars.
Mobile carriers around the world such as AT&T in the United States and China Mobile are already selling phones integrated with Qi standard wireless charging technology, while it has also been integrated into the 2014 jeep Cherokee and Toyota Avalon and Prius models, the consortium said.
PowerbyProxi executive director Greg Cross said the consortium had built a worldwide market on the Qi specification and was continuing to gain momentum.
"Becoming a full member, and participating in the management team, enables us to leverage our proven expertise by making contributions that will deliver solutions for a better user experience while expanding to a wider range of consumer devices and appliances," said Cross.