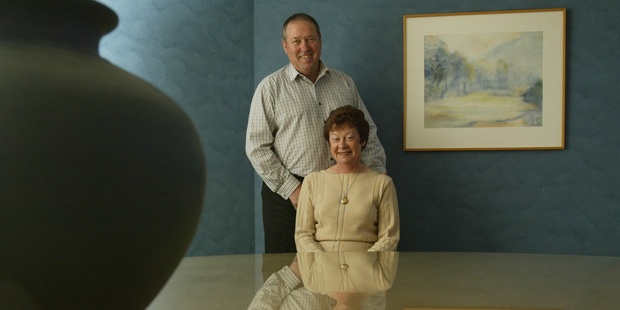 Failed Dominion Finance director Ann Butler has pleaded guilty to seven charges of making untrue statements to prospective investors.
Butler appeared briefly in the High Court at Auckland this morning.
She had no comment to make to APNZ as she left court and is due for sentencing next month.
Dominion Finance Group (DFG) and North South Finance (NSF) were operating subsidiaries of the NZX-listed Dominion Finance Holdings. Both companies offered property and commercial loans.
DFG went into receivership in September 2008 owing 5937 investors $176.9 million.
Receivers for DFG said last December that debenture holders were likely to get back between 10c and 25c in the dollar.
NSF was placed in receivership in 2010, owing $31 million to 3900 investors. DFH entered voluntary administration in October 2008 and was placed into liquidation in February 2009.
The Financial Markets Authority said Butler was the 27th finance company director to be convicted in proceedings taken by FMA and the first of the Dominion Finance directors to enter a guilty plea.
"She has accepted that she failed to perform her role as a director and did not take the steps required to ensure she was aware of the true position of the companies," said Belinda Moffat, FMA head of enforcement.
Last month two fellow directors, Robert Whale and a man with name suppression, were acquitted on charges laid by the Serious Fraud Office while Paul William Cropp was found guilty of four charges.
The SFO alleged the trio knowingly and deliberately breached the requirements of Dominion's debenture trust deed or that of its sister company, North South Finance.
- APNZ