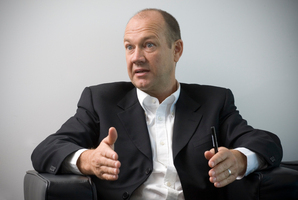 Court proceedings to work out Mark Hotchin's interest in a multi-million dollar Auckland mansion were adjourned this morning.
A hearing involving the former Hanover director and a corporate trustee associated with him - KA No 4 Trustee- was due to start in the High Court at Auckland today but did not go ahead.
According to Hotchin's lawyer, Nathan Gedye, the proceedings were brought to determine his client's interest in a property on Auckland's Paritai Drive.
The matter has been adjourned as the parties could reach a settlement.
The property in question, which records show is owned by KA No 4 Trustee, has seven bedrooms and a 12-car garage.
In March 2012 it was estimated that $42 million would have been spent on the property when construction was completed.
Hotchin said in an affidavit in 2011 that he had paid approximately $12.2 million towards the cost of building of the house, according to a Court of Appeal decision last year.