Lance Wiggs, director, online electricity retailer, Powerkiwi which sells products on fellow online energy store, Powershop. Powerkiwi came second in the Deloitte Fast 50 2012.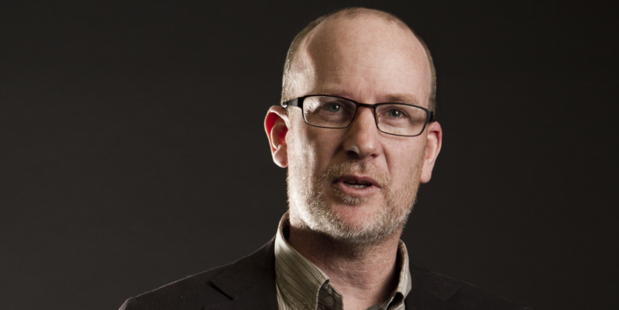 How did you create a profile for Powerkiwi purely online?
We see Powerkiwi (and Powershop for that matter) as growing mainly through word of mouth, as customers tell their friends about how simple it is, and often, about how much they save. However we used our own blogs and Twitter to get the word out, generally through promotions.
What is your relationship with Powershop?
What we did was join an ecosystem that Powershop built, and we did so with a view to help them build something great in an industry that needed a shake-up. We wanted to be part of the journey, and to offer customers a fun alternative to buy power. We are very much a subset of Powershop's ecosystem. They did the hard work.
How does your customer service work?
Customer service is me, and while I field a handful of calls, often at strange hours, Powershop themselves handle the customer service calls on 0800 462 668. Only they can deal with billing issues and direct lines companies to fix things.
What tips would you have for new online retailers in terms of creating a brand and a relationship with customers?
Be authentic, both in what the brand stands for and in they way you interact with customers. Treat every customer well, regardless of who it is. And expect to build customer numbers one by one - people learn about you best through their friends.
Do you have to keep being innovative and more interesting as an online player rather than a bricks and mortar one?
You can be innovative in either approach, but the internet lends itself to cheaper experimentation.
Would you ever think of having a shop presence?
No.
What experience have you had with other online retailers?
I've been lucky to have experience helping or observing a large number of companies, from online banking in the USA in 1999, through to SmokeCDs back in 2003, then Trade Me from 2004. More recently I've been investing as well as advising, and ones that stand out are 200 Square, an online real estate agency, Pocketsmith, which helps you manage your finances online, and MyTours, who turn city walks and museum tours into mobile phone apps. I'm also lucky to be an investor in Vend who sell online point of sale systems and are arguably the next Xero.
How do the good companies do things?
The great companies do a few things well. They focus on understanding the end user, what they want and how to deliver it to them in a delightful way. They spend a huge amount of continuous effort on improving the usability of their website or mobile offerings. They aim to help customers find what they want more quickly, and then make it really easy for them to give you money. These things are deceptively hard to achieve in practice.
Great online retailers also back their site up with superb customer service, which means giving customer service staff the power to fix the issue, no matter what, and making sure there are enough staff to respond quickly. They also listen and respond proactively to customers online, and are unafraid to have multiple people engaging one on one with people across the various social media.


How to get a higher profile for your small business. How do some SMEs attract more publicity than others?