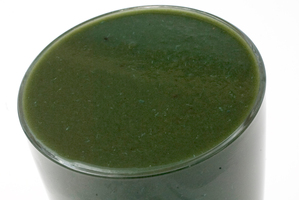 Spirulina, that gooey green stuff that was all the rage with 1990s health fanatics, is big business for an Auckland firm that's one of the world's biggest suppliers.
North Shore-based Lifestream International imports bulk spirulina - algae rich in vitamins and protein and cultivated in ponds - from southern India and the United States.
The company then converts it into powder, capsules and tablets for export and the New Zealand market.
Lifestream general manager Sheldon Midgley said spirulina had a global retail market estimated to be worth more than $300 million.
"The rest of the world is still consuming much more of this [spirulina] than we do down here," he said.
Midgley did not want to disclose Lifestream's share of that market, but said it was a significant chunk.
The company believed it was the world's biggest importer and re-exporter of spirulina, he said.
Its biggest markets are New Zealand, Australia, Britain and Iceland, where it has been exporting for the past nine years.
"We're the largest brand in Iceland in the natural health category."
Midgley said Lifestream's business had not been badly affected by the downturn in Iceland's economy after the collapse of several of its banks.
"The only issue was a slowdown of growth, rather than any negative impact."
He said that privately-owned Lifestream, which was foundedmore than 30 years ago andoperates a manufacturing facilityin Northcote, was also growingsales in Malaysia, China, Singapore, South Korea and Thailand.
"Right now Germany is a big focus for us. There's 83 million people who are very green aware but have some massive health issues on the horizon and are looking to find some alternative solutions to good health."
Lifestream supplies spirulina to juice companies that make it into fruit smoothies and sells other health products, including aloe vera juice, wheat grass and selenium capsules.