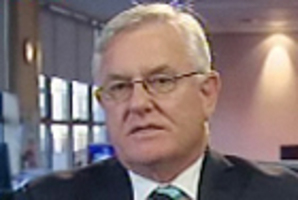 Class action acts as a "handbrake to corporate mischief" and should be allowed in New Zealand, says a Christchurch lawyer.
This call comes a week after a group announced it would launch a billion-dollar lawsuit against New Zealand's banks in an attempt to claim back "excessive" default fees paid over the past six years.
More than 18,000 people have signed up to join the legal action against the banks so far, but Christchurch lawyer Grant Cameron said this type of large-scale group litigation is rare in New Zealand courts.
This was partly because of the rules that govern how these sorts of lawsuits are brought, he said.
Unlike in Australia or the United States, New Zealand law doesn't currently allow for class actions..
A class action is where people have to actively opt out if they don't want to be included in a case. This results in a much bigger suit being able to be launched.
In representative action such as that being proposed against the New Zealand banks, people have to opt in to be part of it.
Furthermore, in a representative action, even if there are thousands of people who would benefit, the individual who actually takes the case to court is required to bear the costs if the proceedings are not successful, Cameron said.
"Court costs on a major action are quite substantial and [historically] no individual wanted to be left carrying the can, so you had nobody stepping forward to do it," he said.
While the Feltex case - where thousands of former investors in the failed carpet firm are taking action against seven former directors - had become a trailblazing example of representative lawsuits, Cameron said the introduction of class action was still necessary.
A class action mechanism would be "very powerful", he said.
"Class action, just the mere existence or the facility to have a class action, puts quite a handbrake on corporate mischief," Cameron said.
Changes to existing rules would also allow courts to order that the costs of failed litigation be distributed more equally, he said.
A draft Class Action Bill has been in the works since 2008, but has seen little political action since.
A spokesperson for Justice Minister Judith Collins said she was still receiving policy advice on it.
There had been no formal proposal to introduce class action in New Zealand.
Minter Ellison Rudd Watts partner Stacey Shortall warned against the perils of a class action regime.
She said a lot of class action in the United States was driven by lawyers who, along with litigation funders, were the ones who often did best out of the litigation.