Court to decide whether parties will be drawn into FMA case against former Hanover directors and promoters.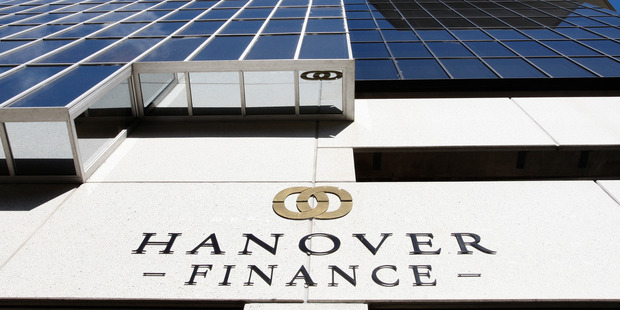 Two trustees have been caught up in the Financial Markets Authority's case against six former Hanover directors or promoters and are now trying to remove themselves from the proceedings.
The six men - Mark Hotchin, Eric Watson, Greg Muir, Bruce Gordon, Sir Tipene O'Regan and Dennis Broit - are being sued by the FMA for allegedly misleading or untrue statements in finance company prospectuses.
The FMA is seeking compensation for investors who put $35 million into Hanover Finance, Hanover Capital and United Finance between December 2007 and July 22, 2008.
But NZ Guardian Trust Company and Perpetual Trust are now also involved as third parties in the case after Hotchin brought a claim against the two trustees.
Guardian was the trustee of Hanover Finance, while Perpetual was the trustee of Hanover Capital and United Finance.
Hotchin claims the two trustees held a duty of care to investors and that they should contribute to any damages payable if the FMA's case succeeds, his lawyer Nathan Gedye said.
However, yesterday Guardian and Perpetual went to the High Court at Auckland to apply to have Hotchin's claims against them struck out.
If the trustees win this bid, being heard by Chief High Court Judge Helen Winkelmann, they will cease to be parties in the proceedings.
While the trustee did have duties to investors, Guardian's lawyer Ralph Simpson said these were not responsibilities that make it liable in this case.
The duties it did have did not extend to ensuring the truth of Hanover's prospectus, other than confirming that the terms of the offer to investors complied with the trust deed, Simpson said.
"We also have a letter from the directors to the trustees verifying various matters about the prospectus including that it complies with the securities legislation. This is a critical document," he said.
Gedye responded by saying that the arguments were "classic trial matters" and that the claims should not be struck out.
"These are not matters of settled law ... the third party claims are strongly arguable ... " Gedye submitted.
While the claim is being brought by Hotchin alone, he was acting as a representative of the other directors associated with the case, Gedye said.
The hearing is due to continue today.