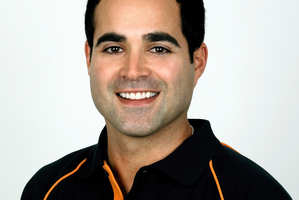 Using YouTube to drive sales has been "Easy As" for home improvement and gardening retailer Mitre 10.
The online Easy As video DIY guides have reached 680,000 views since being launched on a dedicated YouTube channel in April.
Mitre 10's strategy and technology general manager Blair McNeill says the videos are part of an integrated campaign including TV, in-store video, online and print.
People who see the Easy As ads on TV can go to YouTube and watch one of 30 guides to a range of DIY tasks from changing a tap washer to building a deck. They can download the instructions, go to the shop and buy the complete package of tools and materials to do the job.
The campaign had reconnected a lot of New Zealanders with DIY, says McNeill.
Mitre 10 was named the Asia-Pacific's fourth fastest growing retailer at the 2012 Retail Asia-Pacific Top 500 Awards in September. Its sales of $858.37 million for the 2012 financial year were up 6.5 per cent.
Technology plays a critical role in Mitre 10's customer-focused business model. "Technology gives us that scalable reach, it can be used as a megaphone to amplify a great brand message," says McNeill.
The company has seen huge uptake of its unique online customer feedback system, called My 10 Cents Worth, receiving more than 250,000 customer responses since its launch in September. Response rates are now over 1000 customers a week.
"It's a way to listen, but more importantly affect change in-store. We got a few comments about long queues on Saturdays in a particular store. Leveraging our ability to drill-down to store-specific data, we were able to fix that problem within two weeks," McNeill says.
Mitre 10 is an early adopter Telecom's new 4G LTE telecommunications technology.
The company is one of four Gen-i clients participating in 4G LTE customer trials, along with TVNZ, Westpac and the Hutt Valley DHB.
Telecom plans to commercially launch the fourth generation "long-term evolution" service at the end of this year, providing increased speed and capacity in wireless communications. "4G is going to be a key business enabler for us. It's a wider, faster way to communicate and collaborate. It gives our people the right tools to manage the customer relationship," McNeill says. "If you look at it like a highway, instead of a two-lane motorway, you're talking about a double decker with six lanes. That really drives productivity. It's not necessarily about taking costs out, although that will happen, it's more about adding value."