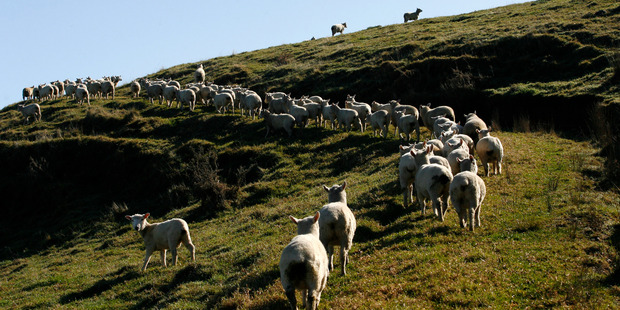 Australian lamb and mutton exports surged last month, with lamb increasing 45 per cent year-on-year to 15,200 tonnes and mutton up 79 per cent on the previous January to 12,800 tonnes.
In New Zealand, total sheep meat exports for December increased 51 per cent on the previous December to 35,157 tonnes, driven by record export volumes to China, which increased threefold to 11,053 tonnes.
However, reflecting the weak state of the major export markets, overall returns ($234 million) increased 4 per cent year-on-year with the average export value in December settling at $6.66kg freight on boat (FOB) - the lowest average return per kg since September 2008.
Lamb prices have continued to ease since the beginning of December, underpinned by dry conditions and tightening feed supply, as well as sluggish returns from export markets.
North Island lamb prices averaged 464c/kg at the start of February, 33 per cent lower than a year earlier, while South Island lamb prices fell 29 per cent, averaging 466c/kg.
December wool exports were 25 per cent larger year-on-year at 8300 tonnes, bringing the cumulative seasonal total to 57,500 tonnes (clean), a 17.4 per cent increase year-on-year.
New Zealand beef exports during December increased 17 per cent year-on-year and remained relatively steady on the five-year December average, at 32,831 tonnes.