Fletcher Building's stock breaches $9 mark ahead of firm's interim results next week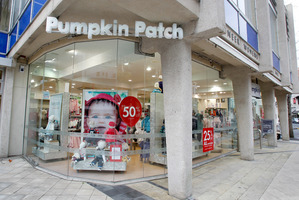 New Zealand shares rose as early signs the earnings season is tracking well lifted shares such as Fletcher Building. Pumpkin Patch led retailers exposed to the Australian market.
The NZX 50 rose 17.80 points, or 0.4 per cent, to 4239.2. Within the index, 29 stocks rose, 10 fell and 11 were unchanged. Turnover was a stronger-than-average $157 million.
"There's cash finding its way from term deposits and bonds back into equity markets," said Shane Solly, portfolio manager at Mint Asset Management. "At this early stage of earnings we've seen companies meet guidance."
Fletcher Building, the biggest company on the NZX 50, rose 1 per cent to $9.03. The company reports its interim results next Wednesday and is expected to lift profit by 2 per cent, according to First NZ Capital.
Pumpkin Patch, the children's clothing chain that counts Australia as its largest market, rose 5.1 per cent to $1.44. The Westpac/Melbourne Institute Consumer Sentiment Index rose by 7.7 per cent to 108.3 in February, the highest level in more than two years.
Kathmandu, the outdoor equipment chain, climbed 3.1 per cent to $2.33. Jewellery chain Michael Hill International rose 0.8 per cent to $1.23. Warehouse Group, the biggest New Zealand retailer, rose 1.7 per cent to $3.50.
Summerset Group, the retirement village operator, fell 2.4 per cent to $2.48, the lowest in a week, on speculation private equity firm Quadrant will be looking to exit its majority holding when a restraint of sale ends this month. "Summerset has been delivering some pretty good outcomes operationally," Solly said. Still, he added, "Quadrant is an unnatural long-term holder."
Auckland International Airport rose 1.4 per cent to $2.49, bringing its gain this year to 6.7 per cent. Its first-half results next week are expected to show 4.2 per cent growth in earnings before one-time items, on stronger domestic demand, according to Forsyth Barr analyst Andy Bowley.
Freightways rose 2.2 per cent to $4.57 before its first-half results on Monday.