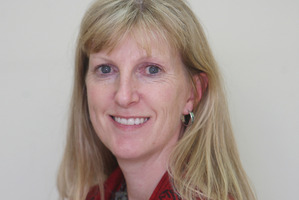 Cutting overcapacity in the meat industry is the "wrong argument", and instead the sector needs to grow and fill global markets, Federated Farmers meat and fibre chairwoman Jeanette Maxwell says.
Rural media were "abuzz" with negative news, reflected in the rural lobby organisation's soon-to-be released mid-season farm confidence survey, Maxwell said.
Some farmers were getting returns for prime breeding ewes that were 50 per cent down on the corresponding time last year. Such experiences had generated a lot of comment about the need to cut overcapacity.
Maxwell has urged farmers to support the $65 million Collaboration for Sustainable Growth programme announced last week, saying it could "supercharge" New Zealand's red meat exports. Up to $32.4 million from the Ministry for Primary Industries' Primary Growth Partnership Fund has been approved for it.
Beef and Lamb NZ is also seeking farmer support to invest up to $2.8 million a year over seven years.
Growing and filling global markets would, in turn, create an industry that young people aspired to, Maxwell said.