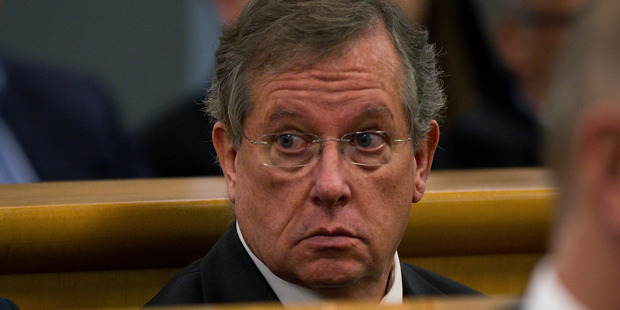 Capital + Merchant Finance director Owen Francis Tallentire, who is already serving a sentence of five years in jail, has today pleaded guilty to three charges laid by the Financial Markets Authority.
Tallentire, in his mid 60s, pleaded guilty to two charges of making an untrue statement in a registered prospectus and one charge of distributing advertisements which included an untrue statement.
The charges, laid under the Securities Act, carry a maximum penalty of five years imprisonment or fines of up to $300,000 and Tallentire will also be banned from managing a company for five years.
Tallentire will be sentenced in March but the FMA's case against other directors of Capital + Merchant Finance will still go ahead next month, beginning in the High Court at Auckland on February 11.
In this case, former C + M directors Wayne Douglas, Neal Nicholls, Colin Ryan and Robert Sutherland will face similar charges to those Tallentire today pleaded guilty to.
The FMA also alleges Nicholls and Ryan knowingly mislead the market watchdog.
Douglas, Tallentire and Nicholls were all found guilty last year of charges for theft by a person in a special relationship in a separate set of proceedings.
The Serious Fraud Office, which brought the proceedings against the men, labeled the trial one of the most important commercial fraud cases in recent years. Nicholls and Douglas, the beneficial owners of the companies, each received sentences of 7.5 years in jail each while Tallentire was handed down 5 years in prison. The three men's appeal against their convictions and sentences was rejected in December.
Capital + Merchant Finance collapsed in November 2007 owing $167.1 million to about 7500 investors. Receivers do not expect to offer a return to those who had invested in the failed firm.
FMA Head of Enforcement, Belinda Moffat, welcomed today's guilty plea.
"This case is a further illustration of the importance of holding to account those who are responsible for untrue statements made to investors in offer documents, particularly in cases such as this where the conduct is particularly serious and the market impact is great," Moffat said.