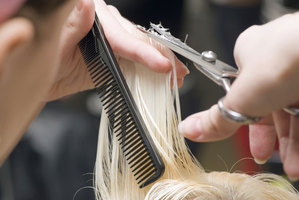 A hairdresser who allegedly turned up to work late, took advantage of her co-workers, and took extensive sick leave was unjustifiably dismissed from her job in Auckland because her boss sacked her by late-night text message.
Jaleace Ormsby began working at Effex Hair and Beauty Salon in January last year, but after she was sacked for misconduct six months later took her case to the Employment Relations Authority (ERA), arguing her dismissal was unfair.
ERA member James Crichton heard that within a week of Ormsby starting her job her wages were dropped from $25 an hour to $18 an hour because she was not experienced enough to justify the higher rate.
Effex said Ormsby began to lose focus quite early on and her relationship with her colleagues became increasingly problematic, with other workers saying she took advantage of them financially.
In July Ria Chapman, who managed the south Auckland salon, cancelled her family holiday when Ormsby said her brother was dangerously sick in Wellington and she needed to be by his side.
"There was dispute between the parties as to whether Ms Ormsby accurately represented the position, or not, concerning her brother. In particular, Ms Chapman maintains that Ms Ormsby does not have the brother Ms Ormsby spoke of during the relevant conversation; Ms Ormsby denies that and says that her family can attest to her brother's existence," Crichton said.
When Ormsby returned from Wellington she met with Chapman and it was agreed that her wage would again be reduced to $13.50 an hour "because of continuing deficits in Ormsby's performance".
Following the meeting Ormsby left work and did not return for two and a half days.
A few days later Chapman texted Ormsby at 11.30pm to say she had lost her job because of misconduct.
A letter of termination was also prepared but Chapman said she was unable to bring herself to give it to Ormsby.
Ormsby claimed she was unjustifiably dismissed, and ERA member Crichton agreed, finding there was a complete want of proper process.
However, he found Ormsby contributed to the circumstances giving rise to her grievance and any remedies that would apply would be reduced by 50 per cent.
Crichton awarded Ormsby $500.
- APNZ