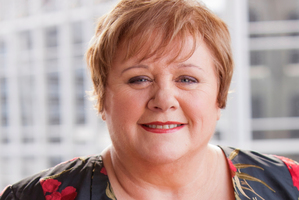 Shares in listed retirement specialist Summerset Group hit a new high this week after it exceeded its own growth forecasts.
The business is now planning to buy more properties this year to bed down success and increase revenue.
Managing director and chief executive Norah Barlow said the company had achieved a 55 per cent increase in new sales of occupation rights and a 33 per cent increase in resales of occupation rights last year.
Total sales rose 43 per cent after the group sold 167 new occupation rights and resold 164, giving total sales of 331 properties.
In its initial public offering, Summerset forecast 134 new sales and 124 resales.
Barlow said gross sales for the year were more than $100 million, the first time the company had achieved this figure, which had doubled since 2010.
She also said that although the company was new to the NZX, it was well-established in the retirement business.
"Summerset has been operating retirement villages for more than 15 years," she said.
"We are experienced operators and are constantly improving. Our sales reflect this. Summerset is continuing its strong growth. This week we opened our 15th village - Summerset at Bishopscourt, Dunedin. We expect to be making further purchase and construction announcements through 2013."
Summerset joined the NZX 50 last month and its shares were trading around $2.23 in December.
Shareholders have more than doubled their money since the shares came onto the NZX in November 2011 at around $1.45.
They closed at $2.26 yesterday having hit $2.28 during the week.
The company has a market capitalisation of $489 million and has 19 villages completed, being built or planned from Warkworth to Dunedin.
A month ago, Barlow said the company had bought a new 3.8ha Ellerslie site that would provide services to the central Auckland isthmus, which she said was an area with a high demand for quality retirement villages and aged care.
That was the second Auckland site, she said, after the business bought a Hobsonville property.
"Summerset recognises the Auckland region is growing rapidly in terms of both overall population and people aged over 65," she said.
"Summerset has its sights set on Auckland. This land in Ellerslie is an opportunity for us to provide Auckland with another high-quality, modern Summerset retirement village."
Credit Suisse research analyst James Schofield has an upgrade rating on the stock, saying Summerset is pursuing growth, internalised development, greater aged-care content and better village sites in urban high-growth locations.
"We see great improvement as Summerset comes of age and emerges from the shadows of its previous ownership," he said.
"We also note that its strategy has become more similar to the Ryman playbook of larger villages, multi-site development, internalised construction leading to higher development margins and increased aged-care content."
Ryman remained the best stock in the sector, but Summerset was starting to close the gap.