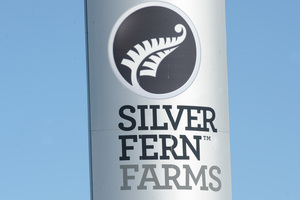 Volatility in agri-commodity prices looks likely to continue into next year, particularly for grain and oilseed markets, a new report from Rabobank shows.
A supply squeeze in those markets in the first half was expected to push prices higher before an expected production rebound led to a weakening in the second half of the year.
Soymeal was likely to show the largest price decline by the end of the year, while the bank's analysts expected palm oil to be the strongest performer. The outlook for soft commodity markets - sugar, cocoa and cotton - was neutral to slightly bearish next year.
Weak global economic growth and continued macro-uncertainty might cause a slight drag of demand for agricultural commodities.
However, a low United States dollar would provide support for prices, said Luke Chandler, who heads Rabobank's agri-commodity markets research department.
The ASB New Zealand commodity price index fell 1 per cent over the week to November 23, as the 1.4 per cent lift in the Kiwi dollar outpaced the 0.4 per cent increase in US dollar commodity prices.
Silver Fern Farms latest market update showed lamb markets remained steady, although most interest was for short-term rather than longer-term programmes.
Economic conditions in Europe were continuing to weigh heavily in key markets, with poor demand for higher-value middle cuts, especially frozen loins. Chilled venison sales were reported as satisfactory.
Asian beef markets remain firm, with beef kills still relatively slow against solid demand for chilled and frozen cuts.
The European market remained a concern, with sluggish demand and heavy inventories of chilled beef.