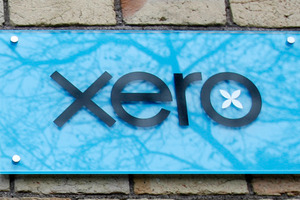 Xero more than doubled its revenue in the half-year to September 30 compared with the same period in 2011.
While the online-accounting software company posted revenue of $17.3 million for the half-year, it also posted a net loss of $7 million.
This was up 89 per cent from a $3.7 million loss during the same period the year before.
In the commentary to the half-year results released yesterday, the company said it had "continued its growth and momentum" during the six months and had expanded its operations in "key markets of Australia, the United Kingdom and the United States".
"The board is continuing to follow a growth agenda focused on creating longer-term shareholder value rather than short-term profitability," it said.
Xero's paying business customers at September 30 totalled 111,800. This compared with 51,300 at the same time last year. Of these customers, 57,300 were based in New Zealand and the company said its software was being used "by virtually all significant accounting firms".
"The focus in New Zealand is now on winning more business from each practice," the company said.
At September 30, the company had 32,500 paying customers across the Tasman. "Australia is expected to be the revenue growth engine for the company for the next 18 months," the company said. Xero listed on the ASX this month.
Its shares closed down 12c yesterday at $6.24.