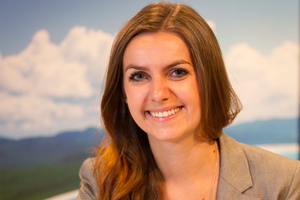 A business travel industry expert is forecasting mainly sunny skies for travel spending by New Zealand businesses for the next three years.
Rachel Harper, the Global Business Association's Australia/New Zealand regional director, says the $3.3 billion spent a year by businesses on travel is forecast to grow to more than $3.66 billion by 2016.
Speaking at the Pacific Area Incentives and Conference Expo in Auckland, she said while slow, growth was steady.
Australia and New Zealand hadn't been hit as badly as other places by the global financial crisis and recession.
"They were hit by a ricochet effect about a year later," Harper said.
Business travel buyers were being more cautious. They weren't going to stop travelling but they might downgrade to economy or stay in a different hotel.
"I think there's a lot of uncertainty. We're not going to see business travel rocket in Australia or New Zealand but you're going to see steady growth."
Harper's research is based on Visa statistics. The association estimates the global business travel market is $1.5 trillion and growing strongly in China and other Asian countries.
There was a move to spend more on business travel within countries rather than travel abroad out of a sense of patriotism, especially after natural disasters.
Skype and video conferencing were increasing but would not replace face-to-face meetings, especially in Asia. "You're more likely to win a business deal and close it than you are on a conference call or emails."
Her figures showed the education sector was a small spender compared to other New Zealand businesses, but it was expected to be the fastest-growing over the next three years. She said travel management companies, airlines and other operators should target such areas where there was strong growth.
"When looking at strategies, don't go chasing those big eggs - go for the small ones that have promise," she said.
Travel spending in the education sector was around $34 million a year. The food and travel services was the biggest travel spender on just over $500 million a year.
Harper said research showed businesses who sent their staff away were most concerned about security and tracking them. Risk management was in the spotlight following natural disasters.
Stuart Udy, the manager of the Expedia travel agent distribution for Asia-Pacific, also spoke at the conference.
He said the online booking service had worked with travel agents in New Zealand for almost three years. Agents use the Expedia website and were paid a commission for the bookings made.
"Initially there was some skepticism with Expedia coming into the market but that dissipated within five to six months. Agents realised it was a source of product they couldn't get from anywhere from wholesalers," Udy said.
Expedia began in 1996 as a division of Microsoft, launching in Australia and New Zealand six years ago. It was growing at more than 25 per cent worldwide this year, listing 150,000 hotels of an estimated 700,000 hotels with 20 or more rooms.
Expedia was forecasting a solid year of growth in 2013. "One volcano can blow your year but we're confident, particularly because of your dollar."