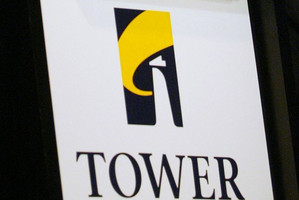 An Australian company is once again targeting Tower investors with a "low-ball" share offer less than a month before new regulations on the practice come into force.
Stock & Share Trading Company has written to some Tower investors offering to buy their shares for $1 each, a statement to the stock exchange this morning said.
This offer is well below the market price of Tower shares, which opened this morning at $1.92.
Tower investors have been targeted at least four times in the past five months by Stock & Share, which also made a low-ball offer to Vector shareholders in September.
Stock & Share is based in Melbourne and owned by John Armour.
It is within its legal rights to make such offers as there is no law preventing it from accessing a company's shareholder list and contacting those listed.
Companies like this target "mum and dad" shareholders, because they are not likely to keep track of how much the shares are trading for and may be looking for quick, easy cash.
However, new rules - coming into force on December 1 - aim to keep a lid on low-ball offers for stocks, bonds and other securities.
The regulations will govern how unsolicited offers to investors can be made, including stricter disclosure requirements and imposing minimum offer and cancellation periods, Commerce Minister Craig Foss said earlier this month.
"Predatory or low-ball offers damage the health of our capital markets," Foss said.
"The new regulations govern how unsolicited offers can be made and protect shareholders from misleading offers."
- additional reporting: BusinessDesk