ANZ says no change in customer numbers and mortgage share up.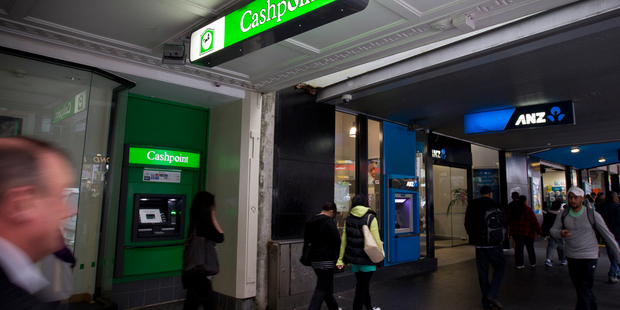 ANZ's rivals are claiming victory in the fight for customers in the wake of the bank's announcement that it will merge the National Bank into the ANZ.
But the country's largest bank says there has been no appreciable change in its customer numbers since the brand announcement and its share of mortgage approvals has risen since then.
ANZ said last month that it would phase out the National Bank brand over the next two years. It has owned the bank since 2003 but run it as a separate business.
A spokesman for Kiwibank said it could not release specific figures but the bank had experienced a "sharp jump" in people joining it since the announcement.
"A disproportionate number of them are from National," he added.
BNZ, Westpac and ASB also said they had noticed a significant rise in queries from both National and ANZ customers.
This had "resulted in new business for the bank", said a BNZ spokeswoman.
A Westpac spokesman said the number moving over underlined the concerns felt by National's and ANZ's customers about the merger.
But an ANZ spokesman said that as with any bank the ANZ was seeing several customers come and go. "But there hasn't been any appreciable change in those numbers since the brand announcement.
"Our plan is to be New Zealand's best bank and to grow market share."
In ANZ's record results announcement last week its mortgage approvals rose from 30.4 per cent before the brand move to 33.4 per cent as of October 12.
The bank's underlying net profit was up by 10 per cent to $1.37 billion for the September year.
Meanwhile the ANZ said a transfer of 2.6 million customer accounts went smoothly over the weekend, despite a few minor technical hiccups.
Work began on Friday to migrate ANZ accounts and customer records on to National Bank's IT platform as part of the merger between the two banks.
All of the banks' customers now log into an ANZ-branded online banking website.
It has the ANZ's branding but its layout, processes and features are from the National Bank's internet banking service.
ANZ chief operating officer Craig Sims said the National Bank suite of systems was chosen because it was well-liked among users. Staff were now helping ANZ customers get familiar with it.
Sims said technical issues with the transfer included a small number of ATMs being offline on Sunday morning.
National Bank staff would start moving into the ANZ uniform from this week.

Final straw for faithful customer
Long-time National Bank customer Julie Middleton says the merger of her bank into the ANZ spurred her to switch to Kiwibank.
Middleton, who had been with the National Bank for more than 40 years, said despite ANZ already owning National she did not want her bank to be "swallowed up" by the Aussie giant.
"I have been with National Bank for 42 years, since I was an infant and my parents opened an account."
But Middleton said she had noted a slip in the National Bank's service in recent years and problems involving a large transfer of funds and a house settlement had tested her faith in the bank. "Now, with National Bank being swallowed up, that faith has dissipated entirely."
An ANZ spokesman said there had not been any appreciable change in its customer numbers.