Electricity substation project in central Auckland attracts fraud watchdog's attention.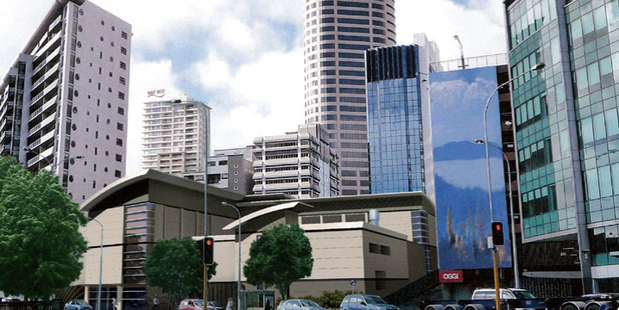 A Serious Fraud Office boss says investigations into Hawkins Construction's Hobson St substation job will take some time.
Simon McArley, general manager of financial markets and corporate fraud, said he could give no definite date for any progress or announcements and referred to a protracted probe.
"It's not a small investigation, obviously with a project of that size. It's going to take some resources and won't be resolved tomorrow," he said.
Investigations are being handled by a team led by Nick Paterson, general manager of fraud and corruption, who described the inquiry as "an important case".
Last week, work resumed after the SFO swoop, when the Auckland CBD project was shut down briefly.
The site, with a tower crane and secure entry, is busy again, but executives at Hawkins, its public relations consultancy Hotwire PR, Hawkins' parent McConnell Group and clients Transpower and Vector are not talking about it.
The SFO issued no formal statement but executed a search warrant and decided the case was of high priority.
Last Tuesday, Hawkins issued a statement saying it was taking the investigation extremely seriously and co-operating with the SFO.
The rest of its businesses were unaffected, it said.
Hawkins is contracted by Vector and Transpower to do the $46 million substation redevelopment and has been at the site for some months.
But on August 31, the SFO visited and computers were seized, workers sent home and security guards posted on the gates.
Vector released a statement saying it was aware that the SFO had commenced an investigation "involving a contractor on the joint Vector/Transpower project on Hobson St".
"It's our understanding that the SFO investigation does not involve Vector or Transpower," a spokeswoman said.
"Vector and Transpower remain focused on completing this project so that security of supply into the CBD and North Shore will be enhanced," she said.
The Hobson St project is part of a major upgrade to increase diversity of power supply to central and north Auckland.
David McConnell of McConnell Group said Hawkins turned over more than $750 million, figures which make the builder second only to Fletcher Construction's $1 billion turnover.

Hobson St substation:
Started June, completion May 2014
Aim: To reinforce electricity supply to Auckland and Northland.
Vector and Transpower substations will be side-by-side.
Transpower: Getting new indoor 220kV substation.
Vector: Upgrading existing substation, getting new 110kV switchboard, modifying equipment.
Source: Vector