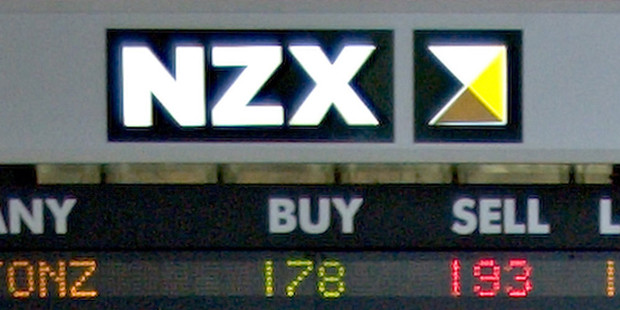 NZX posted a 28 per cent fall in its net profit for the six months to June 30 and said tighter-than-expected operating conditions, particularly in the second quarter, were expected to continue into the second half.
NZX said a fall in capital markets activity and higher expenses helped drive its net profit down to $3.25 million from $4.5m in the previous corresponding period.
The net profit was at the lower end of the stock exchange operator's earnings guidance.
On July 30, NZX had forecast a first half net profit of between $3m and $4m.
Expenses rose from $14.5m to $16.9m. This included $2.0m of costs associated with changeover of chief executive, with Tim Bennett taking over from Mark Weldon earlier this year. Costs also arose from non-recurring items and the Ralec litigation.
The company's earnings before interest, tax, depreciation, amortisation and financial instruments were down 18 per cent $9.57m.
Operating revenue reached $26.5m, up 1 per cent on the same period last year. The board approved a quarterly dividend of 1.25c per share.
"NZX has delivered a solid performance in challenging global conditions that have seen contraction in revenues amongst other exchanges," Bennett said in a statement.
At the same time, NZX is gearing up for the next stage of growth into new and diversified market offerings in late 2012 and into 2013, he said.
NZX said there was strong growth in its agricultural information business.
Growth in securities information was 2 per cent, with increases in subscription revenues partially offset by declining terminal numbers.
Trading in NZX Dairy Futures more than doubled.
These results were offset by the deferment of some planned initial public offers and a lower rate of secondary capital raisings than the previous year, which resulted in an overall revenue decline of 2 per cent.
Trade value was down 7 per cent on the previous correspondent period.
"However, compared with the peak in trade volumes and value seen in August 2011, the decline was lower than on other exchanges in the Asia Pacific region," Bennett said.
NZX shares last traded at $1.14, down from a 12-month high of $1.35 on July 6.
- APNZ