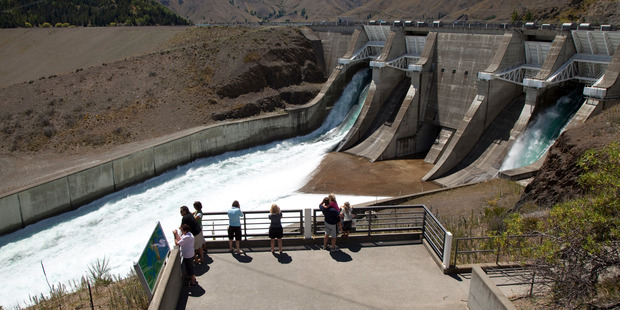 The lowest inflows in 79 years to two of Meridian Energy's two key hydro catchments saw New Zealand's largest electricity generator cut generation sharply in the three months to June 30.
With full year profit results due out on August 13, the state-owned all renewables generator and retailer also allowed customer numbers to fall in the fourth quarter, as it scaled back customer acquisition campaigns because of the prolonged dry spell which required water conservation in its Waitaki and Waiau catchments.
Meridian generated a total of 1,995 Gigawatt hours of hydro-electricity in the three months, compared with 2,228 in the three months to the end of March.
Comparisons with the previous year are not strictly relevant, as the company sold its Tekapo A and B hydro stations to Genesis Energy in the course of the year, as part of wider government electricity market reforms to promote greater retail competition.
"The integrated nature of our wholesale and retail business has been key to managing the record low inflows ... through a combination of conservative generation and acquisition of hedge cover to meet contract load," said chief executive Mark Binns in a statement.
The fluctuating results underline the exposure of renewables-dependent generators to weather conditions, and consequent earnings volatility. Meridian is slated as the second of four state-owned energy companies to be partially privatised over the next three to five years.
Compared to a year ago, Meridian's total customer numbers of 287,304 at June 30 were up on the 272,776 at June 30, 2011. However, customer numbers fell by 831 between March 31 and June 30 after both Powershop and Meridian marketing campaigns were pulled.
Most of the hit appears to have been taken by the Meridian customer base. Total sales to Powershop customers were 127GWh, up from 90GWh in the three years to March, whereas Meridian sales fell from 1,359GWh in the March quarter to 1,219 in the period to June 30.
Poor hydrology was also reflected in much higher wholesale prices for electricity, which averaged $148.42 per Megawatt hour in the June quarter, compared with $39.65 per MWh in the same period last year, when inflows were strong.