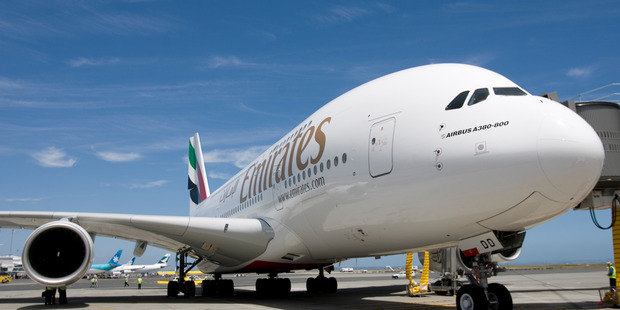 International airlines Emirates and Korean Air Lines have joined the list of carriers admitting liability in a long-running air cargo price-fixing cartel, taking the total settlement to $21.4 million so far, leaving five still defending their actions.
The High Court at Auckland told Korean Air to pay $3.5 million and Emirates $1.5 million plus costs, the Commerce Commission said.
Korean Air admitted liability for fixing fuel and security surcharges in Hong Kong, Japan and Malaysia for cargo flown to New Zealand over a six-year period.
Emirates admitted liability for the cargo flown from Indonesia over a three-year period.
Korean Air's penalty included a 33 per cent discount for its admissions and commitment to co-operate with the antitrust regulator's case, while Emirates got a 25 per cent discount for its early admission.
"The commission is pleased to have settled with two more airlines in this significant case," chairman Mark Berry said.
"We have obtained admissions of liability, and penalties that should be a deterrent to others who might breach the Commerce Act."
The alleged price-fixing has been the subject of antitrust process worldwide, with big settlements from multinational airlines in Europe and the United States.
Some of the alleged agreements appear to have been in place since 2001.
In 2006, air freight forwarding services in and out of New Zealand generated $450 million in revenue.
Last month Japan Airlines became the fourth carrier to cut a deal with the regulator, joining British Airways, Cargolux International Airlines and Qantas Airways.
The commission's case is scheduled to continue in the High Court, with Air New Zealand, Cathay Pacific Airways, Malaysian Airlines, Singapore Airlines Cargo and Singapore Airlines, and Thai Airways International defending the charges.