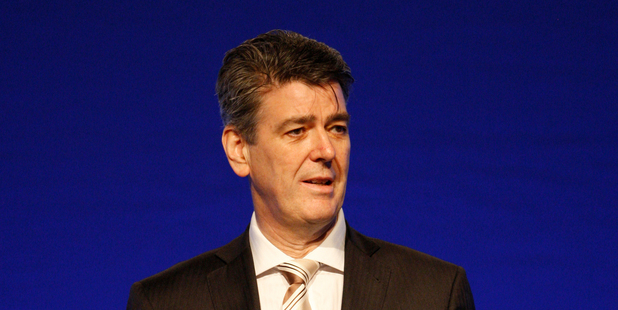 Paul Reynolds will get a 'termination payment' of $1.75 million following his departure from Telecom last week.
Chairman Mark Verbiest said the payment had been offered to Reynolds to ensure he remained with the company through its structural separation and the establishment of Telecom as a separated business.
"The company needed certainty as to when Paul would depart and this agreement allowed time to find an appropriate CEO for Telecom's new business, ensure an orderly transition and stability in our interim leadership," Verbiest said in a statement.
As chief executive of the biggest company on the NZX 50 Index, Reynolds has been one of New Zealand's highest-paid executives, with a package worth about $5.2 million in 2011, amounting to about $14,000 a day.
Details of Reynolds' total pay for 2012, including "short-term incentive and long-term incentive payments earned during his tenure as Telecom CEO" will be disclosed in the company's annual report.
"Paul would have been entitled to 12 months' total base remuneration if the company had given him notice post demerger, but in that scenario he would have only been obliged to stay for three months," Verbiest said.
Simon Moutter will replace Reynolds as permanent CEO on August 13, with Chris Quin acting in the role until then.
Verbiest said Telecom has outperformed the NZX 50 in the five years Reynolds has run the company.
Shares of Telecom last traded at $2.39 and have gained 15 per cent this year. The shares are rated a 'hold' based on the consensus of 10 recommendations compiled by Reuters.