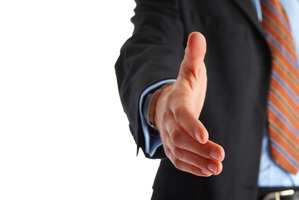 Frog Recruitment has appointed Glenn Bratton as the manager of the IT recruitment division.
Hamilton-based biotechnology company OBodies Limited has formed a new Science Advisory Board. Emeritus Professor Dick Bellamy is the chairman. He is joined on the board by professor Margaret Brimble, Dr Peter Senter Dr Mark Baker, Dr Wayne Patrick and Peter Bradley.
Wellington fund manager Harbour Asset Management (Harbour) has appointed Susanna Fuerstas an assistant investment analyst.
Jet Park Hotel has appointed Jeeva Jeeva-Nanthan to the role of general manager.
Harcourts Group Ltd has appointed Josephine Kinsella as the new Northern Regional business development manager.
Selina Deadman is the newly appointed national sales manager, responsible for DHL Express in New Zealand.
Jade Software Corporation has appointed Craig Beveridge as director of development services
For a free inclusion send appointment notices to careers@nzherald.co.nz