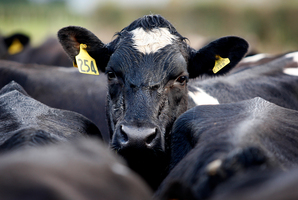 A mass mail-out is under way to Fonterra Co-operative Group's 10,500 farmer shareholders of the voting packs for the June 25 special meeting on the controversial Trading Among Farmers scheme.
The vote is the second time the Fonterra board has sought support from the cooperative dairy exporter's members to allow the creation of tradeable, dividend-bearing, non-voting investment units that will give non-farmer investors exposure to Fonterra's earnings for the first time.
A previous mandate was gained in June 2010, but did not present farmers with a detailed scheme.
The June 25 meeting second vote was sought because foreign partners were expressing concern farmers did not support the move.
The Fonterra Shareholders' Council, a watchdog body, has examined the detailed TAF proposal and endorsed it by an "overwhelming" majority, although the sitting chairman of the council, Simon Couper, resigned because of his concern the proposals did not sufficiently guarantee the bottom-line of 100 per cent farmer ownership.
The mail-out coincides with the release of a 111-page Commerce Commission report examining how Fonterra's regulated milk price system will work under the new regime, since the milk price formula dictates the co-operative's earnings.
Voting is now open, with online, fax and postal voting options covered in the pack.
The special meeting will be held at 10.30am on June 25 in Hamilton, with simultaneous broadcast to venues in Whangarei, Rotorua, Hawera, Palmerston North, Nelson, Ashburton and Invercargill.
The results will be announced as soon as the vote counting is complete and will be available on Fencepost via www.fonterra.com.