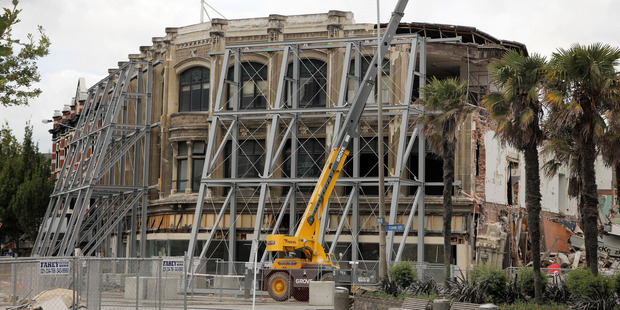 Listed insurance company Tower said its net profit jumped by 82 per cent in the first half to March 31 compared with the previous first half, which was hit hard by the Christchurch earthquakes.
Tower said its net profit came to $23.6m, and that it would pay an interim unimputed dividend of 5 cents per share.
"The group is back on track after the negative impact of the Christchurch earthquakes and challenging economic conditions which combined to create a difficult operating environment," managing director Rob Flanagan said.
The group's result reflected improved financial performance across all business units and recovery from insurance claims and costs associated with the Christchurch earthquakes. Earthquake claims affected the bottom line by $4m in the latest period.
The insurance business almost doubled net profit to $12.4m in the six months compared with $6.3m in 2011.
The general insurance profit increased from $4.6m for the previous corresponding six months to $5.4m for the period.
The net profit posted by the health business of $6.8m and by the investments business of $3.6m, also represented improvements.
Tower said it was in solid financial position, with gearing at 14.6 per cent and net asset backing rising to $1.79 per share.
The stock last traded at $1.62.
- APNZ