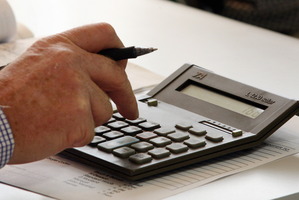 The Government says it will consider proposals made by the accountants industry body to simplify the tax system for small and medium businesses.
The New Zealand Institute of Chartered Accountants yesterday released a paper recommending annual tax returns for small businesses be abolished in favour of more regular tax payments aligned with GST.
Institute tax director Craig Macalister said the tax system had become overly complex.
"We propose a rule of one for small business. No more than one hour, one return, and one payment each month for income tax and GST compliance," Macalister said.
"By our calculation, that's thousands of hours freed up from compliance to focus on what small business owners do best."
Macalister said the institute believed a company's GST base could be used as a basis for calculating and paying income tax which would result in tax compliance costs being absorbed into GST compliance costs.
The paper proposes a micro business tax for businesses with turnover of less than $60,000 and no GST registration or employees where a tax rate of 14 per cent for non-traders and 7 per cent for goods traders such as retailers would be paid on business turnover on a monthly basis.
For small businesses with a turnover of less than $600,000 with GST registration income and possibly some employees, tax could be calculated on a cash basis on the GST return.
Businesses that traded through a company or partnership would be taxed similarly to a sole trader by taxing the entity based on the personal marginal tax rate structure.
Macalister said the small business change would eliminate transactions such as dividends and salaries between the business entity and its owners.
Income tax and GST would be calculated and paid every two months, he said.
Revenue Minister Peter Dunne said the proposals would be considered.
"The Government is focused on supporting businesses to grow and will continue to look for opportunities to reduce compliance costs."