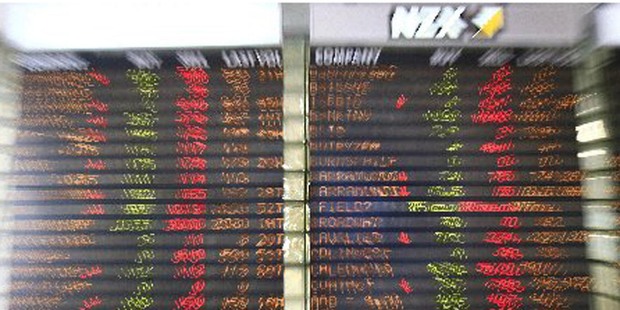 I have been asked several times over the last few weeks whether Facebook shares would be an interesting opportunity and how to get in on the IPO.
Naturally, my response is to point out I'm not qualified to give financial advice. Please contact your nearest authorised financial adviser (AFA).
But if I was duly authorised and had access to the capital, infrastructure, technology and, probably more importantly, contacts, I'd be shorting Facebook like crazy just for the pure contrarian thrill of it.
My unlike of Facebook, of course, is no basis for an investment decision, close to a billion people allegedly are regular users, but it wouldn't be hard to find expert analysis to support my position if you really wanted a proper argument.
At least there would be an argument, though, on a human time-scale, something high-frequency share traders (HFT) don't bother with.
The rise of computer-based high-frequency trading systems, which buy and sell shares in split-second speed, has been worrying traditional investors over the last couple of years.
This week, for example, UK consumer lobby group Finance Watch, effectively accused HFTs of robbing returns off the savings and pension schemes of real-time people.
Benoit Lallemand, Finance Watch senior research analyst, said in the article (originally published in The Independent) "indirectly high frequency traders make profits on slower traditional traders, on pensions and mutual funds".
Market regulators have been watching the HFT trend for a while too, including the Australian Securities and Investments Commission (ASIC). Last year ASIC Commissioner, Shane Tregillis, made this funny speech on HFT and other technological share trading developments.
"...we are still seeing too many occasions when algorithms are not properly understood by those using them and potentially disrupting the market," Tregillis said in the speech to a bunch of stock brokers.
But if HFTs are distorting regular share markets, share markets themselves are not as regular as they used to be anyway.
The disaggregation of stock exchanges into the familiar 'lit' share markets for the little people and shadier, 'dark pools' for institutional investors has also been vexing regulators.
ASIC, for instance, has recently introduced tougher rules for the dark pools, or as they are formally known 'non pre-trade transparent trading venues'.
In his speech, Tregillis also dipped his toe into the dark pools debate.
"For me the term [dark pools] conjures up the famous 'shark approaching music theme' from the movie Jaws and the deliberately distorted perspective of the film's iconic poster showing a tiny, lone figure blissfully swimming against the backdrop of the massive shark lurking just beneath the surface," he said.
"Then again, these matters always depend on your perspective. From the point of view of the shark, I am sure this all seems just like another day at the office and an interesting opportunity."