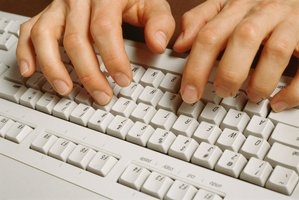 Employees looking to improve their career prospects should keep a close eye on the job market in 2012.
A survey of 200 New Zealand chief financial officers and financial directors shows more than half are concerned about losing staff as New Zealand's growth prospects improve.
The survey by Robert Half ranked different incentives used by hiring managers to attract and retain staff.
Salary and bonuses remain the preferred choice of managers, with over 30 per cent of those surveyed using it as the main incentive for hiring staff.
Career development opportunities such as subsidised training or education rated second, used by 24 per cent of those surveyed.
Robert Half general manager Megan Alexander said the survey highlighted staff retention as a top priority for companies.
"Optimism in the job market leads to opportunities for employees and you can guarantee they'll be watching the job market closely."
She said managers should ensure remuneration and reward for top performers was in line with what the market was offering, but warned that the efforts should not stop there.
"Staff turnover is expensive as well as disruptive, but there are some simple measures managers can take to improve staff satisfaction," she said.
"Many issues boil down to problems with people, structure or process. It's good for managers to regularly review each of these areas."
She added that with high business confidence and the current difficulties in finding skilled staff, retention of employees should be given priority.