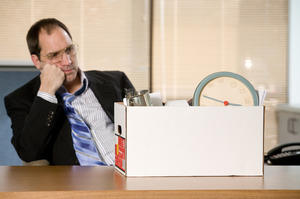 Can you imagine living on $323 in the hand a week? That's the Unemployment Benefit for a married couple, with or without children. The basic Domestic Purposes Benefit for a sole parent is $288 a week net.
Although stories appear in the media of beneficiaries earning more than $1000 a week, they're not the norm and most people who fall on hard times see any wealth they had eaten away.
Sure, beneficiaries can be entitled to other allowances and payments such as family tax credit, accommodation supplement, childcare subsidies and discounted medical care with the Community Services Card.
Many additional payments are means-tested, putting them out of the reach of people with assets.
If you, for example, have assets over and above the family home of $16,200 or more for a sole parent or married couple, you can kiss goodbye to the accommodation supplement.
Your hard-earned assets would need to be eaten up first.
In summary, it adds up to a pretty meagre existence.
"I'll never need the Unemployment Benefit," many people think. This 10-foot tall and bullet-proof mentality fails people sometimes.
Financial adviser Steve Morris of SW Morris Associates says most of his clients who found themselves made redundant as a result of the global financial crisis had good skills and experience and were "picked up" rapidly by other employers. That isn't the case for everybody.
Although redundancy can be just a temporary setback, illness is an altogether different scenario. The weekly Sickness Benefit payment for a couple is only marginally higher than the Unemployment Benefit at $335, or $288 for a sole parent.
It's not my place to argue that Work and Income, or should I say other taxpayers, should dole out more (or less) in benefits.
Welfare is designed to help people in genuine need and is an important safety net.
My intention is to drive home how important it is to have individual safety nets. Living on a drastically reduced income isn't nice.
Most people aged under 60 have grown up expecting certain luxuries in life such as alcohol, disposable nappies, meat, holidays, cigarettes, takeaways, cars, TV sets, computers, dishwashers and so on.
Those who do get by on the state safety net must do without most personal luxuries. That can hurt emotionally, especially if there is a painful process to come to an understanding that they are luxuries, not needs.
Work and Income's role isn't just to pay benefits. It's to support people who can work to take steps to find a job and get back into the workforce, says agency head Janet Grossman.
That help includes a range of handouts such as Transition to Work grants and other practical assistance.
My point, however, is that middle-income New Zealanders are often blissfully unaware of what might happen to them financially if their world crumbled.
A partial antidote to this ignorance is to seek advice and take insurance that covers a mixture of illness, accident/disability and redundancy and have that cover reviewed every few years.
Morris cites the example of a family where the husband would not listen to advice to increase his insurance cover because he believed, should the proverbial hit the fan, his wealthy parents would bail him out and that his wife could go back to work.
The husband fell ill with a rare cancer. "The global financial crisis had come along and the couple's parents' wealth had disintegrated in the finance company collapses," says Morris.
The meagre trauma insurance the couple had only paid off a small part of their mortgage. The wife couldn't go back to work because she was caring for three pre-schoolers as well as an ill husband. In the end the man's parents mortgaged their home to pay $500,000 for specialist cancer treatment in the United States.
The couple didn't qualify for Sickness Benefit. Even if they had, it amounts to just $167 a week for each partner. The family had been living on more than $100,000 a year.
Where the person who falls ill has a non-working spouse, he or she would have an obligation to look for work. In this case, where the wife had three pre-schoolers and an ill husband to care for, Work and Income might offer an exemption to the work test.
It's not just physical illnesses that can put big earners out of work. Two in five sickness beneficiary claimants in New Zealand have psychological or psychiatric conditions such as stress, depression or schizophrenia. Even so, most claimants do go back to work.
Morris cites another classic example, this time a couple that could have afforded insurance but didn't take advice when it was offered.
In that case the wife was a higher earner and her husband had stayed at home with the children for more than 10 years. The pair had mortgages of $1 million.
The couple dithered for months about his advice, eventually taking out the policy, says Morris. It was too late, however. She was diagnosed with breast cancer, but there was a three-month stand-down on the new policy the couple agreed to take, which meant there would be no payout. Had the couple signed up when first advised, most of her income would have been covered.
The Unemployment Benefit and DPB aren't asset-tested, although income from those assets is counted. A reader once commented that he had put all his savings into bonus bonds, which didn't pay income, but returned tax-free prizes that aren't counted as income.
As a taxpayer I don't approve, and nor do I approve of people having their unemployment or trauma insurance claims paid to a trust so that they still qualify for state benefits. It happens, I'm told, and those people who get away with it are probably grateful to their advisers.
Hopefully no reader will ever actually need the following information. There is, however, a complete list of benefits on Work and Income's website at http://tinyurl.com/WINZbenefits.
If it's a straightforward accident that prevents a person from working, ACC kicks in. Weekly compensation is paid for injury-related loss of earnings, which is generally 80 per cent of average weekly earnings up to $1750. That should be satisfactory for most employed people.
Self-employed people, whose income is limited on paper, ought to consider taking out ACC CoverPlus Extra, which lets them negotiate a fixed level of lost earnings cover.
There's interesting frequently asked questions about ACC payments at http://tinyurl.com/ACCpayments.
The typical reader is probably more knowledgeable about New Zealand Superannuation rates than those of the Unemployment and Sickness benefits and the DPB.
For the record, superannuation is $339 net a week for single people living alone and $522 for a married couple where both qualify. There are other rates for people in different domestic situations.
This all does highlight the need for savings, an emergency fund and insurances. Insurance can be taken out that offers lump sum or ongoing payments should you fall ill with certain illnesses, become disabled, or are diagnosed with a terminal illness. There are also policies that will cover a portion of your income should you be made redundant.
But make sure you get specialist advice, says Morris.
There are some traps for the unwary, such as employed people becoming self-employed and finding that 75 per cent of their on-paper income, for example, is very little to live on.
If you want to give yourself a few sleepless nights, or a wakeup call about taking out insurance, check out Work and Income's What You Might Get calculator at Workandincome.govt.nz/online-services/eligibility/index.html.