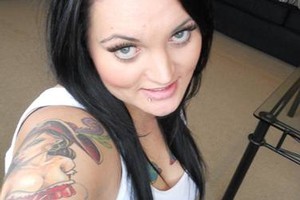 Trade Me, the online auction site controlled by Fairfax Media, is eyeing up dormant retailers and smart-phone technology as a means to tap new markets, having beaten the first-half earnings forecast in its offer documents.
The Wellington-based company said it was working with several parties who are helping integrate retailers onto its online platform as it seeks to boost the sale of new goods over the website.
New goods make up 40 per cent of items sold and chief executive Jon Macdonald cited that as a growth area for the company.
Trade Me is also targeting smart-phone applications as a means to encourage consumer demand for its services.
"People find it more convenient to shop online and businesses can offer sharper prices if they do it that way," said Mark Lister, head of private wealth research at Craigs Investment Partners. "With the currency and retail rents where they are and those types of factors, there's going to be a continued shift from more traditional outlets to those models."
The retail sector has been struggling in the past 18 months as households spurn new debt for consumer purchases, in favour of repaying debt. That's encouraged retailers to seek low-cost distribution models as a means to cut costs.
Trade Me shares were unchanged at $3.16 in trading today, and have climbed 17 per cent from their sale price of $2.70 in November.
The company reported earnings before interest and tax of $49.7 million in the six months ended December 31, beating the $48.6 million forecast in the prospectus for its initial public offering last November. Net profit was $356.4 million, or 9.19 cents per share, up from $34.6 million, or 8.75 cents per share, a year earlier. Revenue grew 13 per cent to $70 million, beating the $69.6 million guidance in the prospectus.
Lister said the result reaffirmed everything Trade Me flagged at the IPO, and the market was a little weaker after the stock gained ahead of the announcement.
Trade Me floated on the NZX and ASX last November after Fairfax sold a 34 per cent stake in an initial public offering in a bid to raise funds to repay debt and resume dividend payments to its own shareholders.
Trade Me didn't declare an interim dividend, and said it expects to pay 6.8 cents per share in the full year, and a first-half return of 7 cents per share in the 2013 financial year.
Fairfax Media took $529.5 million from the Trade Me float, selling 134.6 million shares and saddling the auction site with $166 million of new debt. It took a $220 million dividend in the 2011 financial year to cancel money it owed to its subsidiary.
Trade Me kept its earnings guidance from the prospectus, and is targeting profit of $65 million in the full year on revenue of $144.8 million.