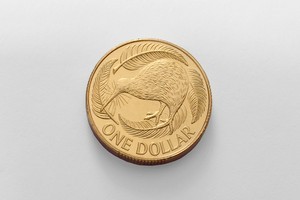 This financial year is shaping up to be a challenging one for corporate earnings, but the interim results that have emerged to date suggest there are grounds for optimism, analysts and fund managers say.
The strength of the New Zealand dollar and uncertainty over the timing of rebuilding activity in Christchurch have emerged as potential negatives for corporate earnings, but the first-half results that have been released so far have shown improved trading conditions for some listed companies.
The exception, however, has been in the cyclical stocks such as construction, which have suffered from the worst conditions in decades.
Steel & Tube Holdings, the construction materials supplier, reported a 2.4 per cent fall in first-half profit to $6.4 million for the six months ended December 31, compared with $8.4 million in the same period in 2010.
The company said the result reflected weak demand, volatile domestic steel prices and discounting by some manufacturers.
All eyes will be on Steel and Tube's far larger competitor, Fletcher Building, when it reports its first-half result on February 22.
The construction and building supplies group last year revised its earnings forecast to $150 million for the six months to December 31, down from $166 million in the same period in 2010.
Retail giant The Warehouse is looking at a 2011/12 full-year net profit between $62 million and $66 million, down from $70 million. That would be a drop of up to 18 per cent on the $76 million adjusted net profit reported in its last full year.
But others, such as chains Hallenstein Glasson and Briscoe Group, have both signalled strong sales performances over the six months, which means they are both in line for earnings increases of around 25 per cent for the first half.
Another bright spot has been express package company Freightways, which yesterday reported a first-half net profit of $18.9 million, up 20 per cent compared with the previous corresponding period.
"The New Zealand recovery is continuing," Andrew Bascand at Harbour Asset Management said. "It's modest, it's fragile, but it's continuing," he said.
Shane Solly at Mint Asset Management said it was going to be difficult for companies to come out with conclusively positive earnings statements this reporting season.
"Things like massive movements in the New Zealand dollar over the last 12 months will influence companies in different ways," Solly said. "I don't think people are expecting earnings to be hugely positive."
But analysts did see room for optimism. Balance sheets were generally stronger in the post-global financial crisis world and most businesses were well-positioned if economic conditions - either here or abroad - worsened.
Bascand expects to see a median 5 per cent growth in earnings over the six months.
"It will not be a bumper year by any means," he said. "But it'll be a good outcome compared with what we've seen in the last two or three years."
Forsyth Barr is counting on median revenue growth of 6.5 per cent and operating profit growth of 6 per cent for the six-month period.
Head of research Rob Mercer said New Zealand was still at the beck and call of what happened globally, but many corporates, particularly those operating as a monopoly or in a duopoly, were well-positioned.
"We're cautiously optimistic that 'New Zealand Inc' companies are showing steady improvements - companies like Freightways, SkyCity, Sky Network TV, Auckland International Airport and Trade Me," Mercer said.
"We believe the worst is behind the market, notwithstanding that there is still a great deal of uncertainty around Europe."
He said those companies that had adjusted to meet current market conditions were starting to see profit growth.
Around 40 companies will report their interim results in the coming weeks. Pumpkin Patch is set to report its first-half result on March 14..
SkyCity's interim result is due tomorrow, followed by Heartland and Michael Hill International on Thursday.
- APNZ