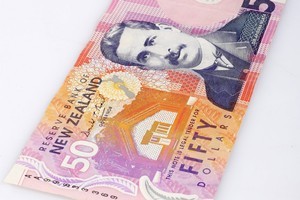 The New Zealand dollar declined against the greenback and the euro ahead of a vote by Greek politicians on austerity measures needed to win a second international bailout package.
The New Zealand dollar traded at 82.73 US cents just before 8.30am in Wellington, from 82.67 cents in New York on Friday. It traded at 62.62 euro cents from 62.65 cents.
Investors are awaiting the 300-seat Greek parliament's votes for new budget measures designed to secure a second rescue package, after the cabinet signed off on the deal. The approval capped a week of tension as European Union and International Monetary Fund officials argued with government officials over the conditions required to secure the 130 billion-euro rescue package.
"The political knowledge around Greece is a distraction - the bigger issue is the outlook for global growth and the New Zealand economy is still recording positive growth," said Mike Jones, market strategist at Bank of New Zealand. "This means we will continue to trend higher against the euro."
In China, the world's second-largest economy, new lending grew less than estimated in January, and exports and imports were weaker than a year ago, as New Year timing distorted data, with four fewer trading days than last January.
In the US, the world's largest economy, the University of Michigan measure of consumer confidence fell more than expected in February, off a one-year high. The index fell from 74 to 72.5 economists had predicted the number to be 74.8.
In New Zealand there is no data set for release today.
The New Zealand dollar slipped to 77.41 Australian cents from 77.46 cents and 52.48 British pence from 52.58 pence. It decreased to 64.16 yen from 64.49 yen.