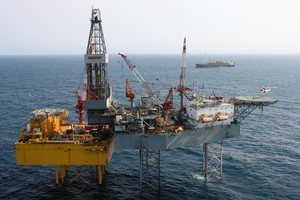 New Zealand Oil & Gas (NZOG) said today it is planning to buy back up to 10 million of its own shares because their value is too low.
NZOG's shares have been under pressure since its 29 per cent owned associate, Pike River Coal, went into receivership as a result of the fatal explosion and fire at Pike River's West Coast mine late last year.
The stock came under more selling in July when AWE, operator of the Tui Area Oil Fields, said recoverable reserves from the fields had reduced from a previously reported 50.5 million barrels to between 40 and 42m barrels.
NZOG has a 12.5 per cent interest in the field.
The company's shares last traded at $0.70, down from $1.26 this time last year.
"The NZOG board is of the view that the current share price is significantly below fair value and does not reflect a reasonable current valuation of the company or its prospects for further growth," the oil and gas producer and explorer said.
Share purchases may occur from November 7 through to October 31, 2012, it said.
The shares acquired will be cancelled, proportionally increasing all remaining shareholders' interests in the company and the earnings per share. NZOG has appointed Goldman Sachs to act on its behalf for the buy-back.
- APNZ