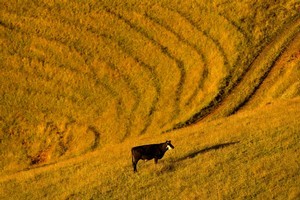 Bank of New Zealand is taking ownership stakes in agricultural sector firms to help them fund growth projects.
Head of agribusiness Richard Bowman said the company had taken part in 15 transactions - including equity, hybrid equity or subordinated debt - since 2008, with the bank making a contribution worth about $75 million in total.
It was a totally different partnership from lending money, Bowman said. "If you're lending money, banks are looking to mitigate their risk whereas if we're involved in an agri-capital type transaction it's actually about creating wealth."
The transactions have been with firms in areas such as dairy, sheep, beef and viticulture and usually involved a project element or capital restructure.
"The great thing about actually being involved in an equity position is there's nowhere to hide," Bowman said. "The thing either performs or it doesn't, there's no spin around it, we're all in the same boat together, it is a very deep relationship."
Capital markets in New Zealand were very thin, Bowman said.
"We feel that there's an opportunity for us to partner these people to go and develop their business and we're prepared to do that with ordinary equity ... hybrid equity structure if that's preferable or some subordinated debt type structure as well as your traditional senior debt."
Traditional senior debt was the cheapest form of capital.
"So we're still looking to maximise that form of capital in a transaction but then if we get to a situation where an individual or business doesn't have enough equity to get a transaction done and they've got a great opportunity we're going to say, 'Well hold on, before you [walk away] perhaps you can consider this'."
The bank did not want to control the transaction, he said.
"We want our clients to own their assets entirely over time so we'll sell our shareholdings back to these guys very readily and at the earliest opportunity."
The bank had seen transactions where people had brought in external investors who sat passively, made money and did not want to get out.
"Then this individual's got a barnacle stuck to their business and they can't move these people," he said.
"We see us as an enabler, we want to churn our capital through a lot of businesses just to enable people to get these transactions done if they want to and ultimately they will own and control their whole business again."